Patrick Mahomes' 15 and The Mahomies Foundation Gala Raises Money for Local Charities
15 and The Mahomies Foundation
Inaugural Charity Gala
It's Red Friday, and Chiefs kingdom is more hyped than ever as we prep for the AFC championship game this weekend! So what better time to share more photos from the 15 and The Mahomies Foundation Gala that we shot a couple of months ago, because who doesn't need one more reason to love Patrick Mahomes? This city loves their quarter back, and it's awesome to see him and his girlfriend Brittany Matthews give back to the community. If you don't know these two personally, they have the most genuine and caring hearts. Kansas City is truly lucky to have them!
To give you a little more background on the foundation and the gala, here's a recap from the night courtesy of 15andthemahomies.org.
The 15 and the Mahomies Foundation announced that they raised more than $600,000 in funds at their inaugural gala. The foundation gifted 15 grants of $15,000 to 15 deserving charities from the Kansas City area through its signature program, 15 for 15. This program supports 15 charitable youth initiatives that focus on academics, science, the arts, classroom supplies, athletics, children with disabilities, after-school programs and more.
 "The gala was such a special evening and I'm so thankful for the outpouring of support from everyone that made the night a success," said Kansas City Chiefs QB Patrick Mahomes. "I'm overwhelmed by the kindness that the Kansas City community has extended to me since arriving here in 2017. The opportunity to help these 15 deserving charities continue to do their great work is only possible because of the continued generosity of this community."
To kickoff the foundation's signature program, 15 for 15, a total of $225,000 in grants were gifted to the following youth programs:
Additionally, the 15 and the Mahomies Foundation Gala honored two Community MVPs, CommunityAmerica CEO Lisa Ginter and former Kansas City Mayor, Sly James. Ginter was selected for her philanthropic efforts and Sly for the work he has done to transform Kansas City communities, in addition to his effort to improve literacy for Kansas City's youth.
The foundation also raised funds to start the process of its next project, which will bring an all-inclusive playground for the inner city of Kansas City. The 15 and the Mahomies Foundation playground will be designed to appeal to all children, with an emphasis on constructing a playground for children with sensory disorders and mobility impairment. The end goal is social interaction for all children.
Here's a look at the night! The Downtown Kansas City Marriott was lit up in red and gold, set up for both silent and live auctions, and dinner tables complete with Hyvee Mahomes Magic Crunch cereal boxes as centerpieces! There were too many silent auction items to share photos of, but of course I had to snap a photo of the signed The Force Awakens poster to show my Star Wars loving kids!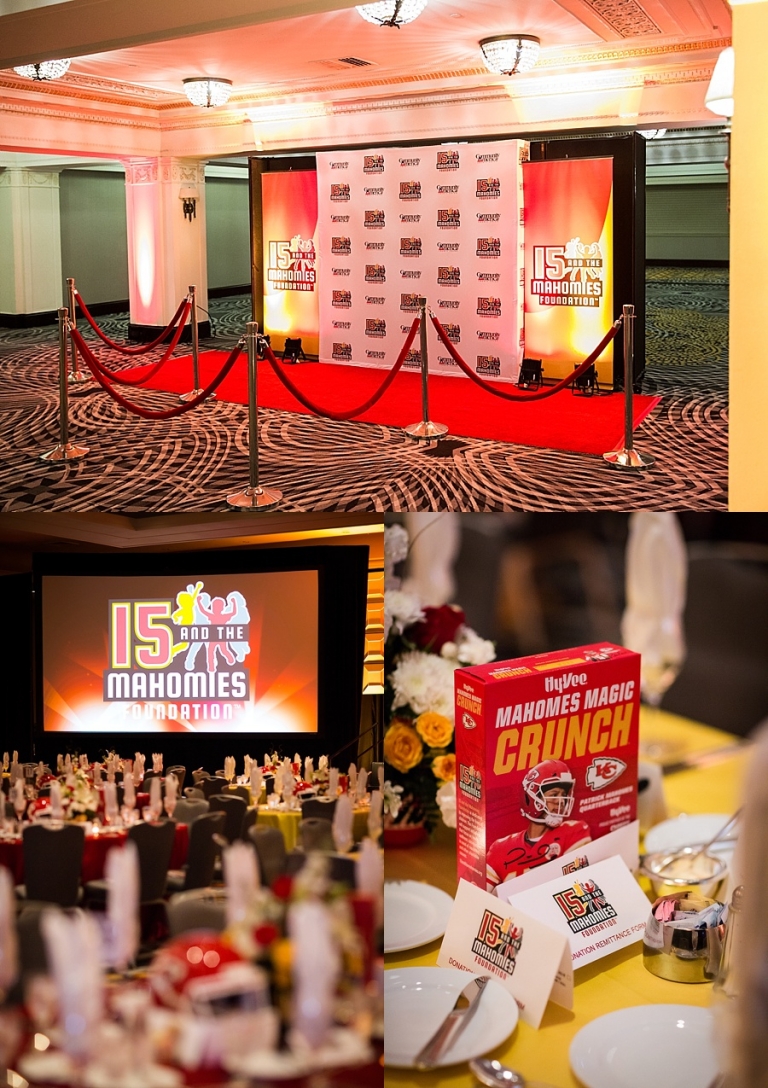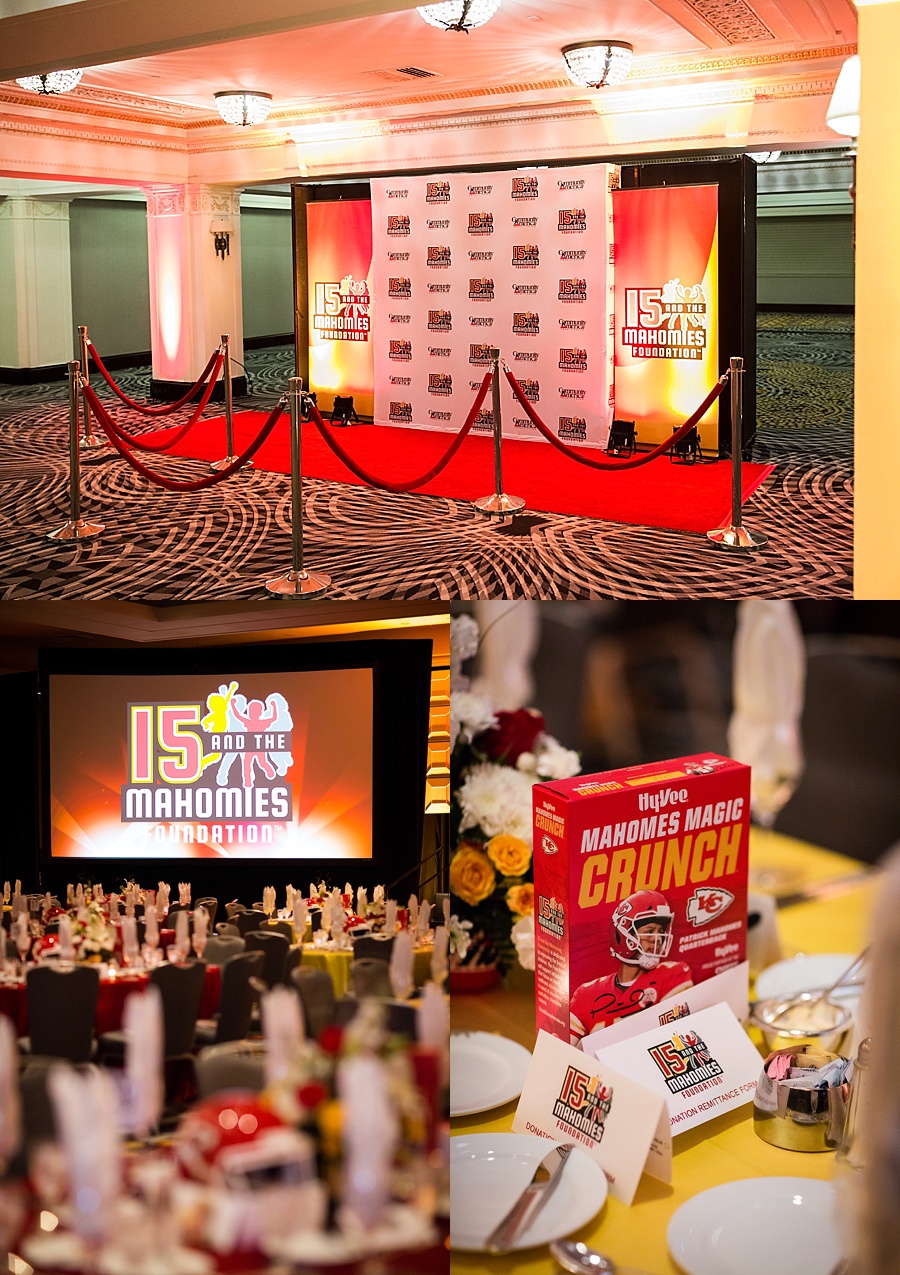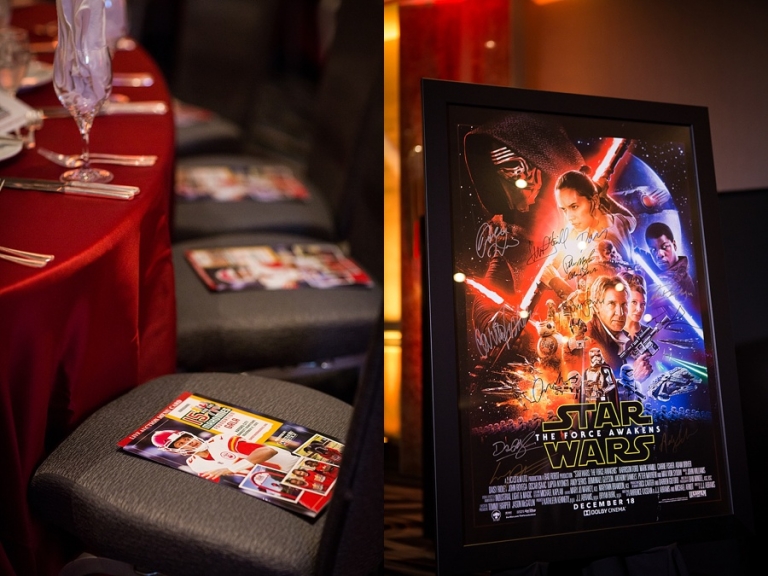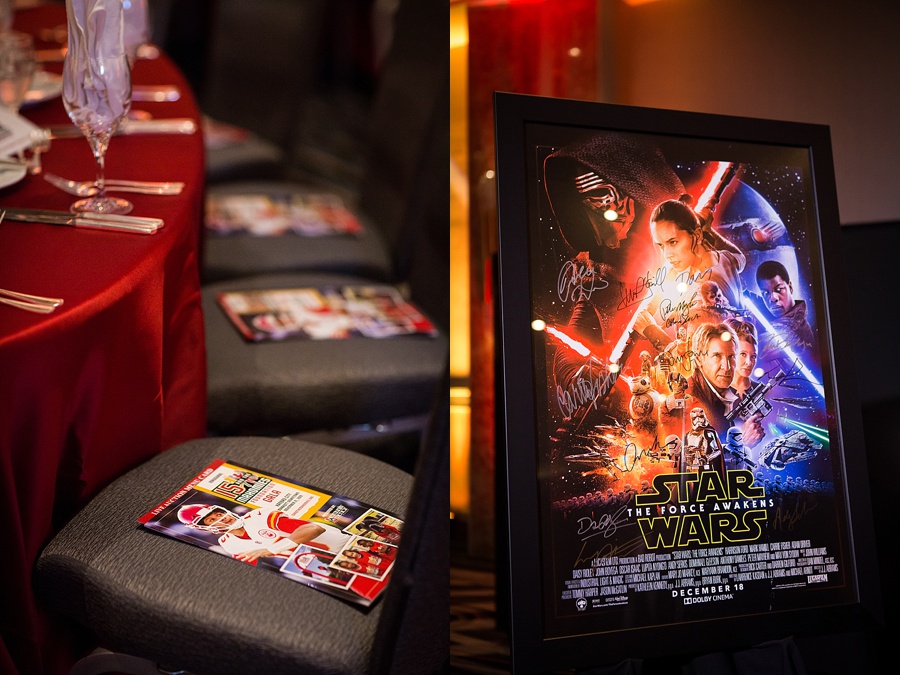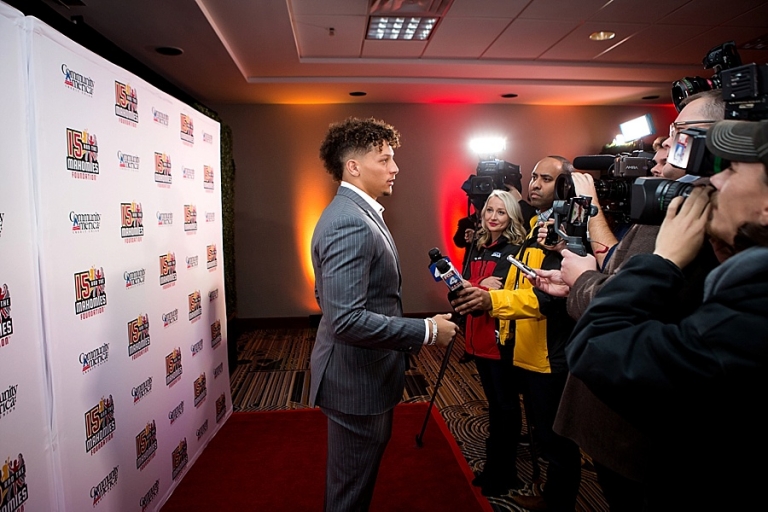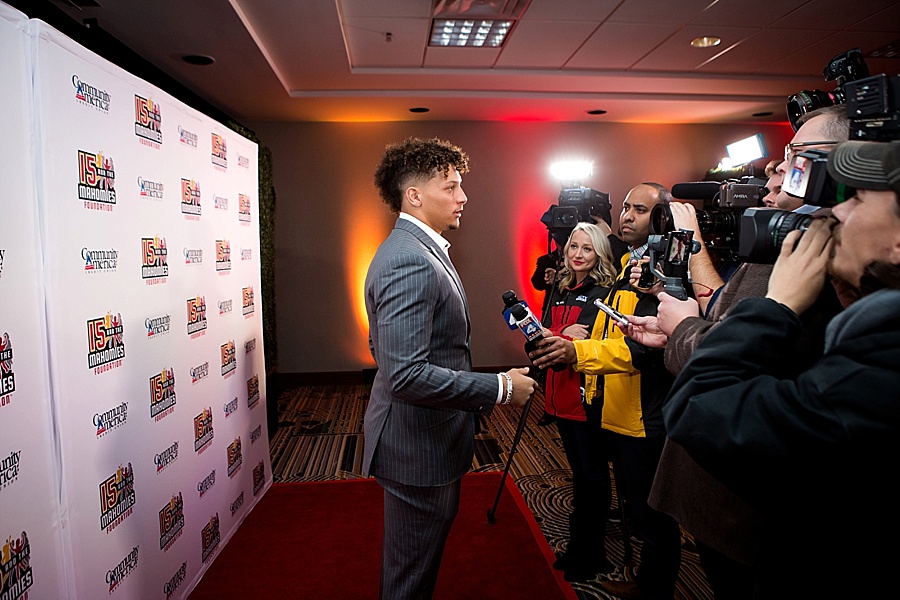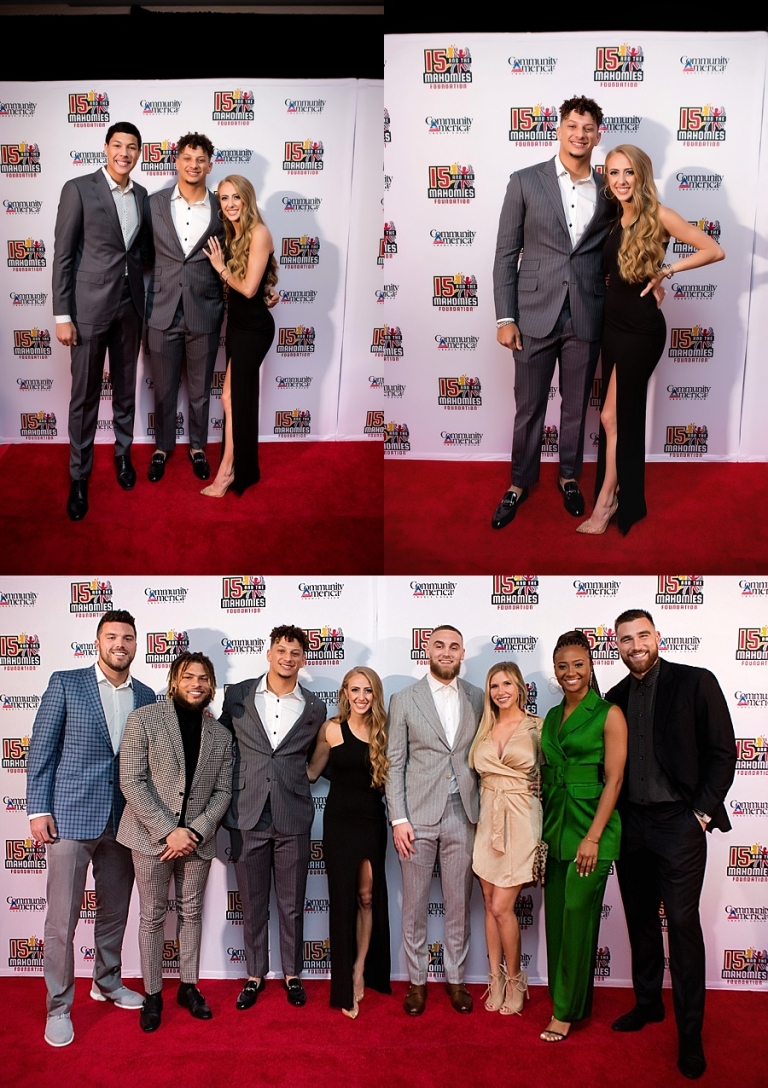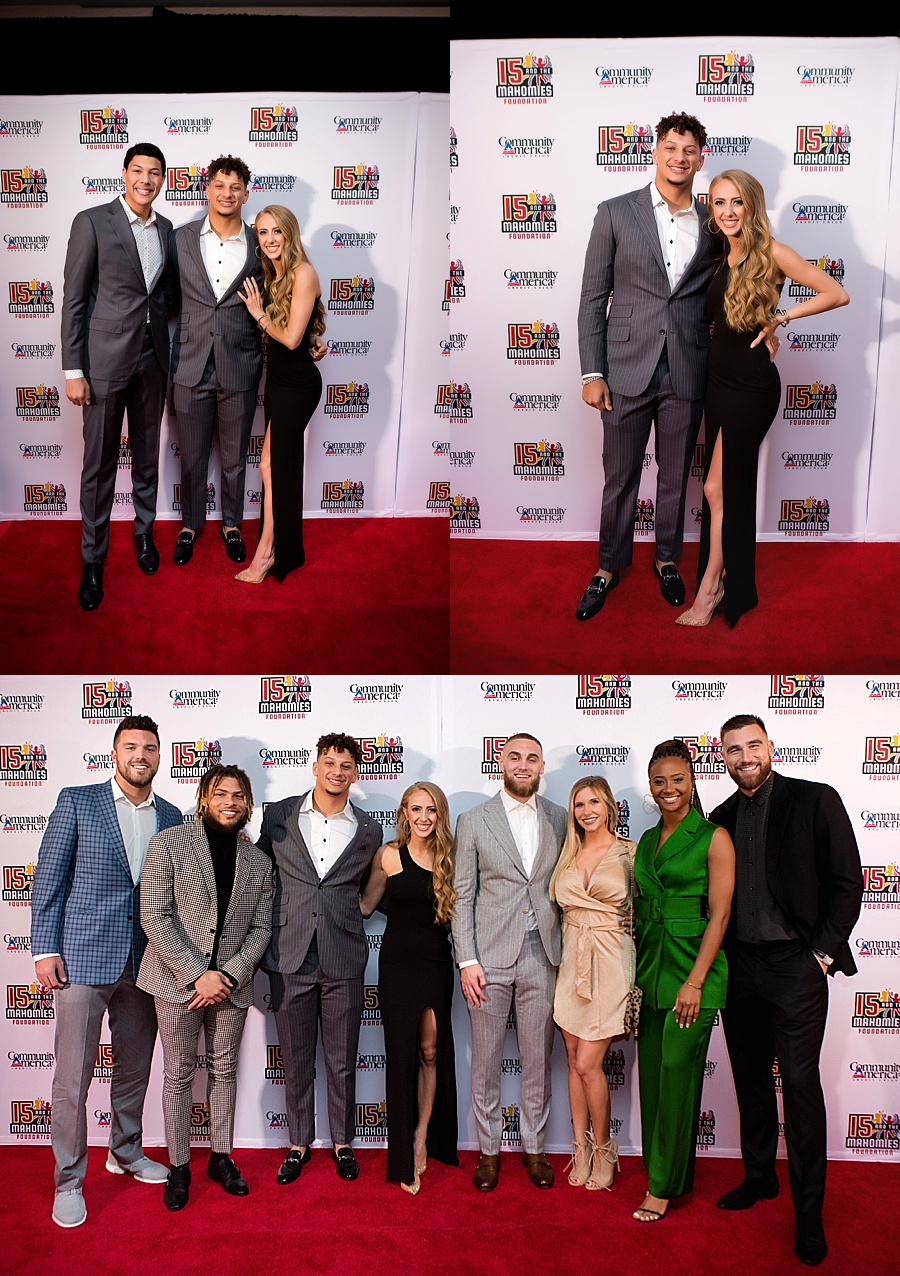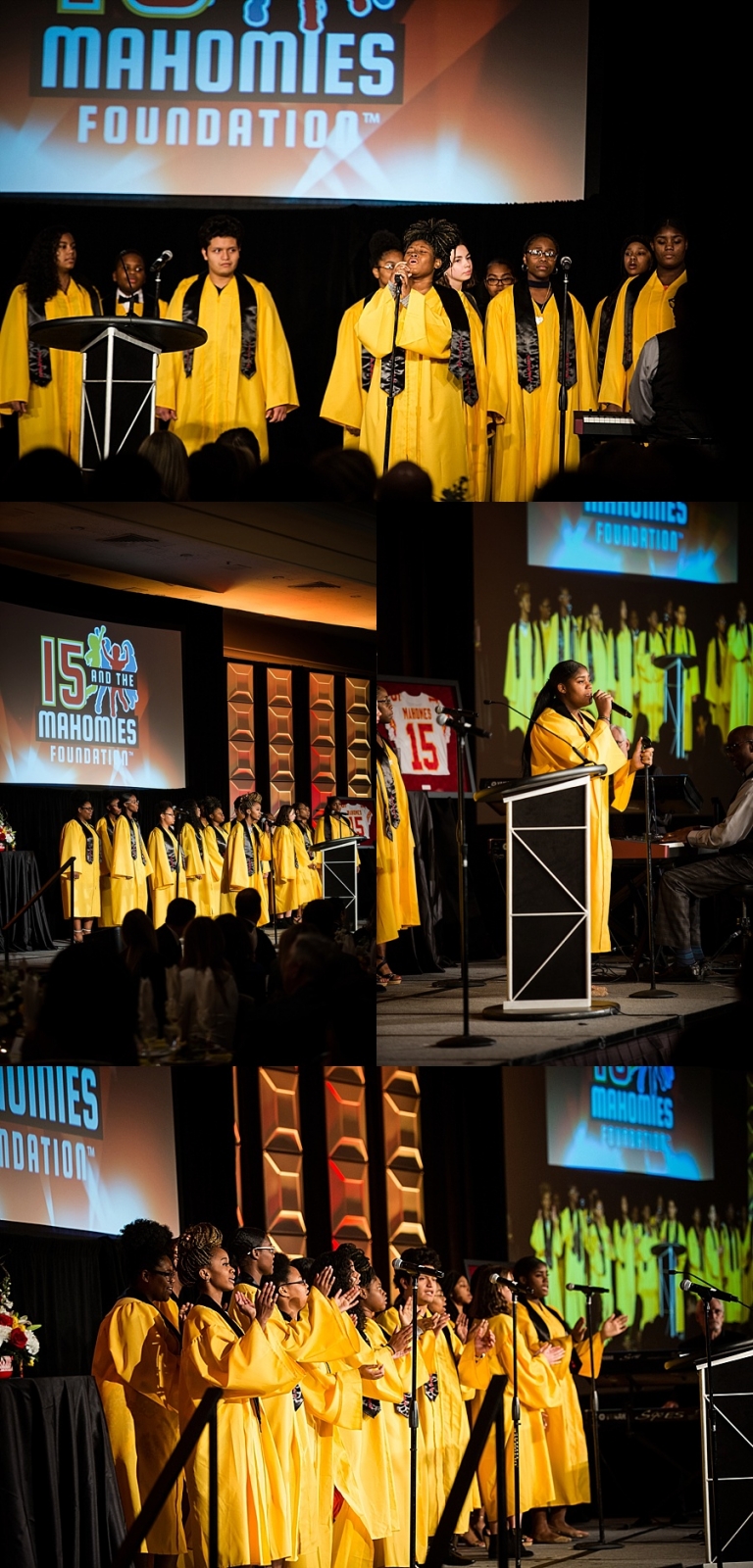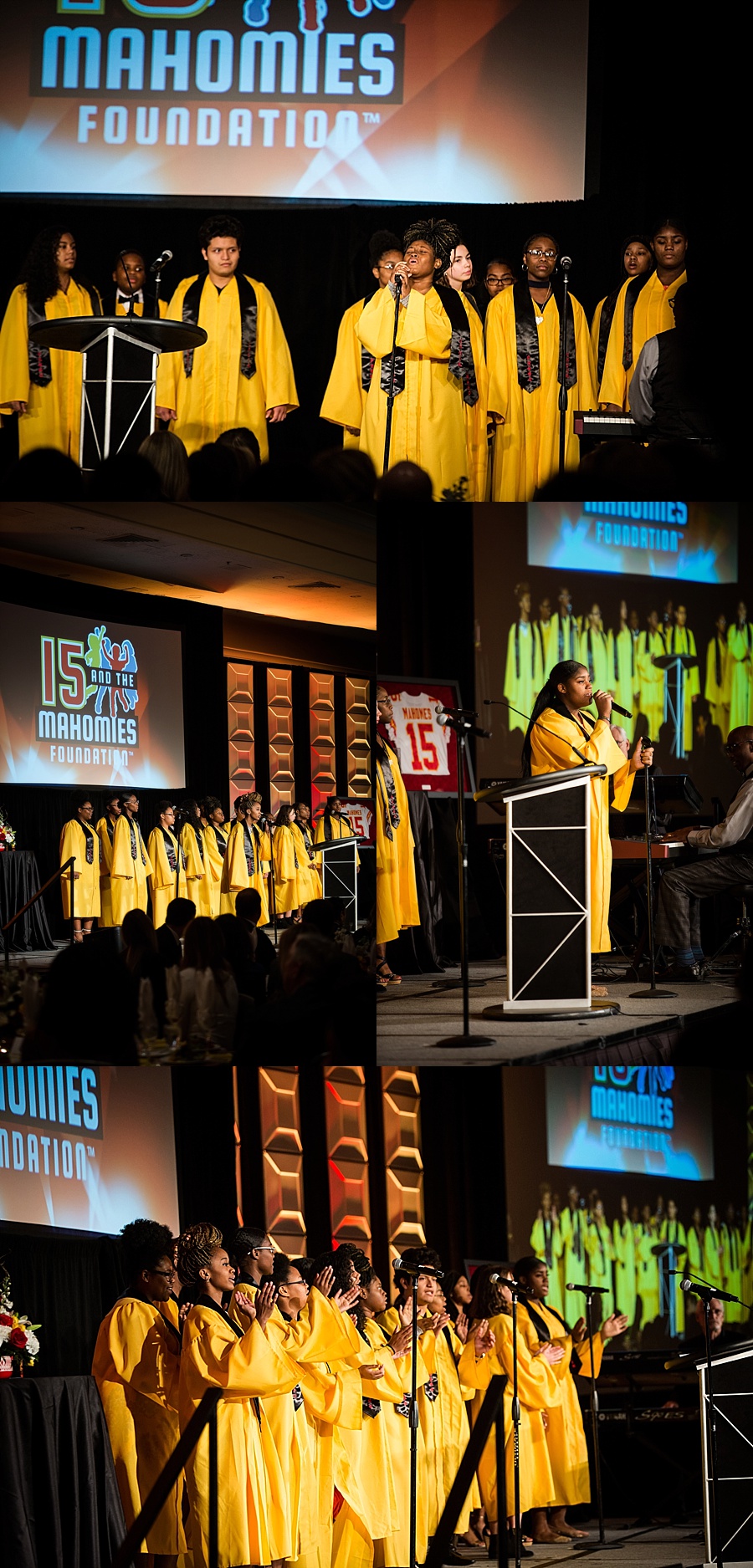 This was one of our favorite parts of the night! Tim Decker, a performance speed painter, created a few pieces to auction off! This guy is crazy talented and so fun!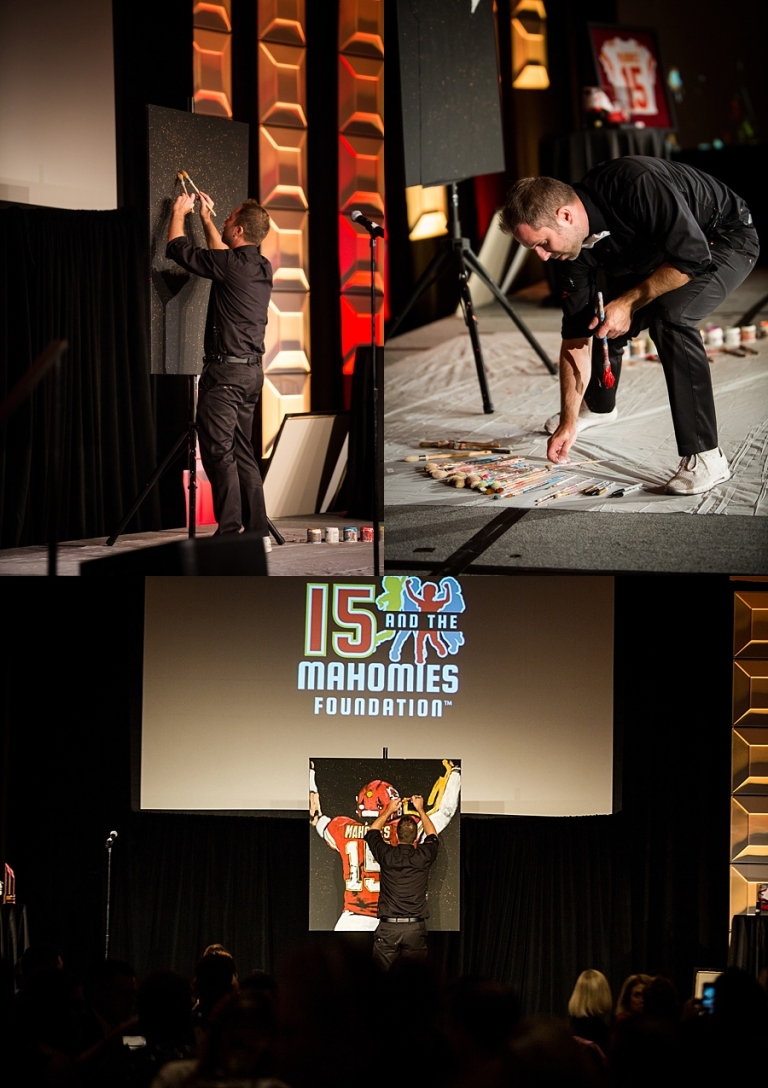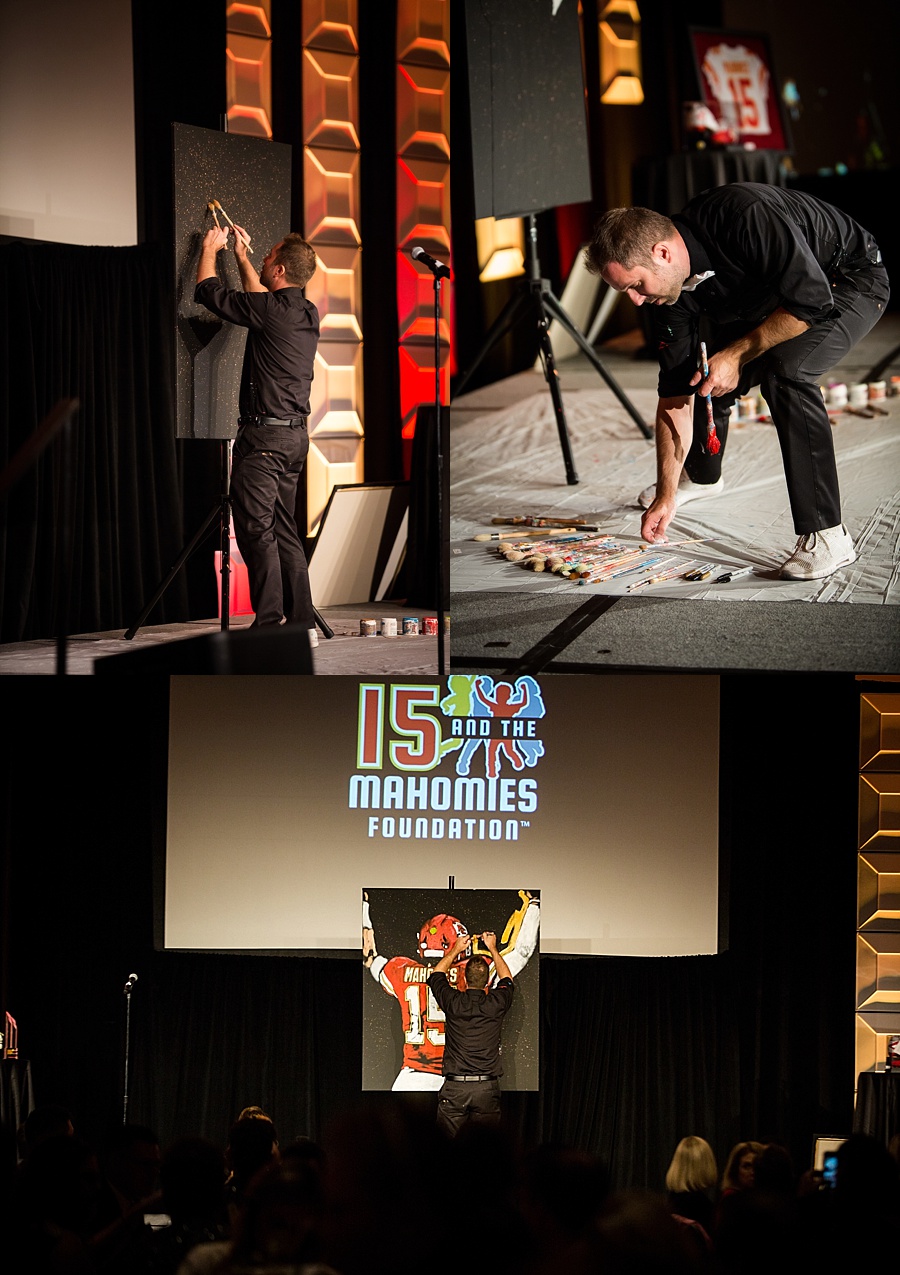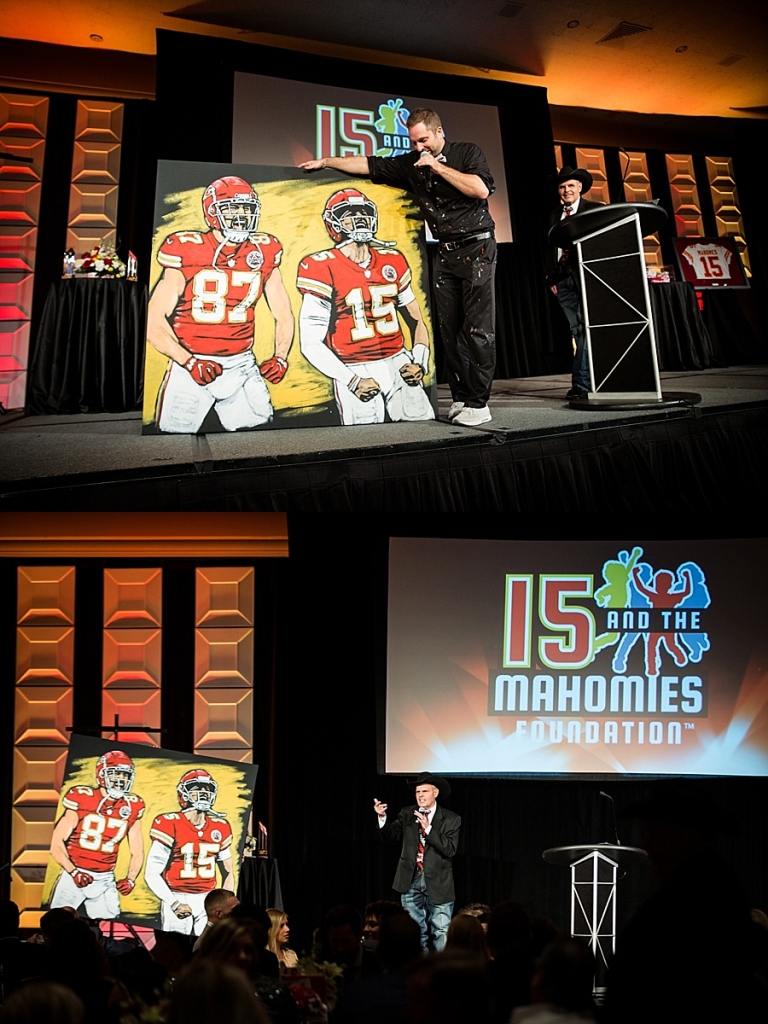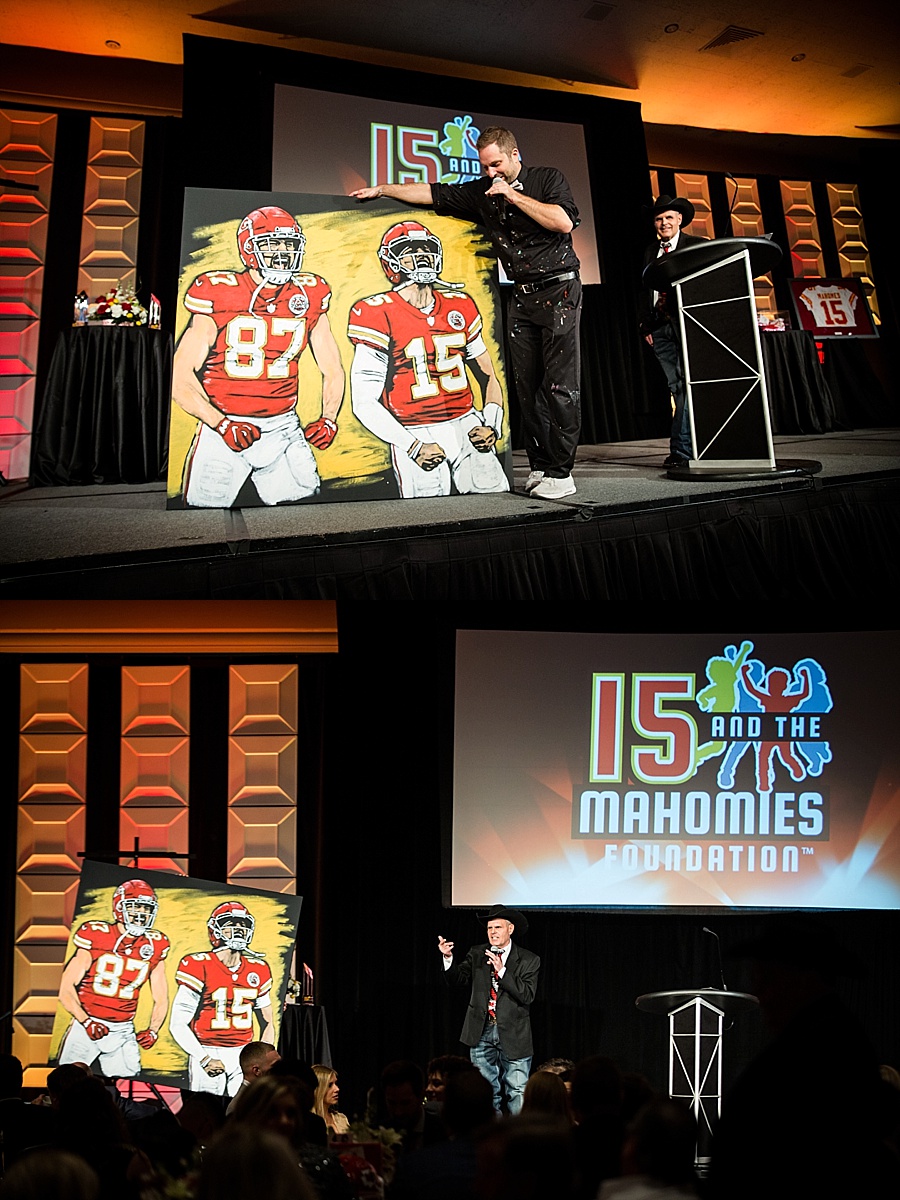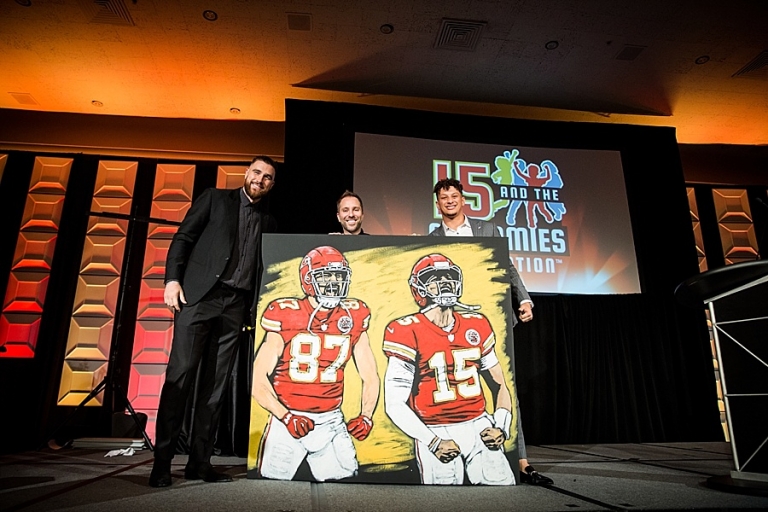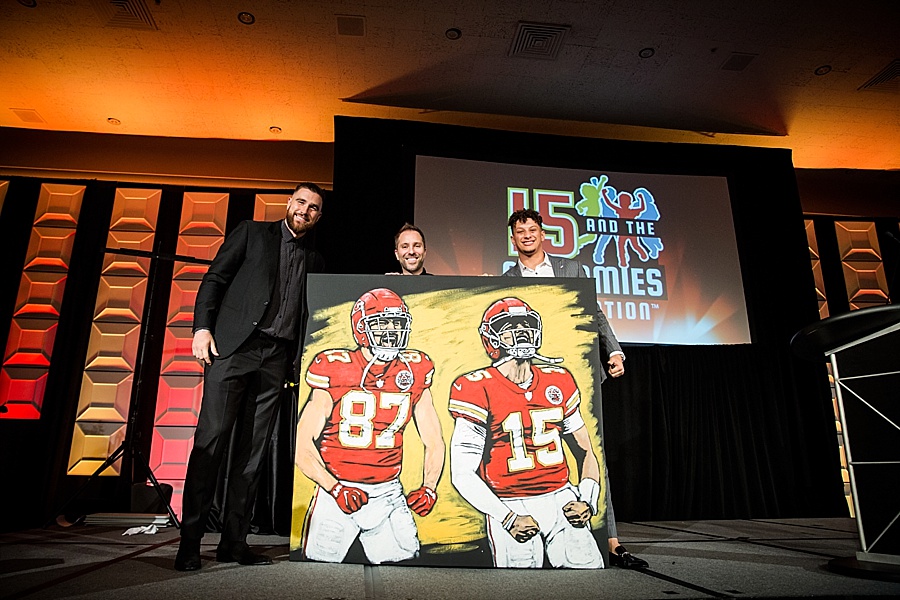 The Nigro Brothers, charity auctioneers, brought the energy and excitement to the live auction! Even Paul Rudd made an appearance to show his support for the foundation!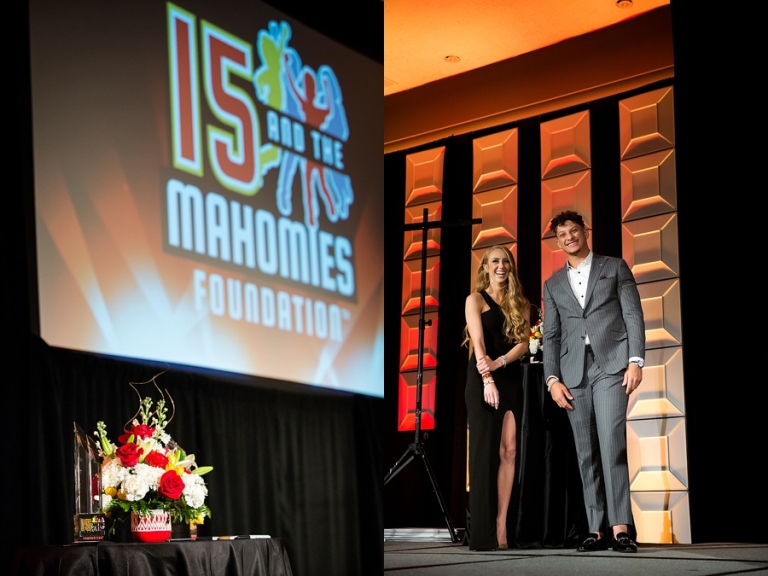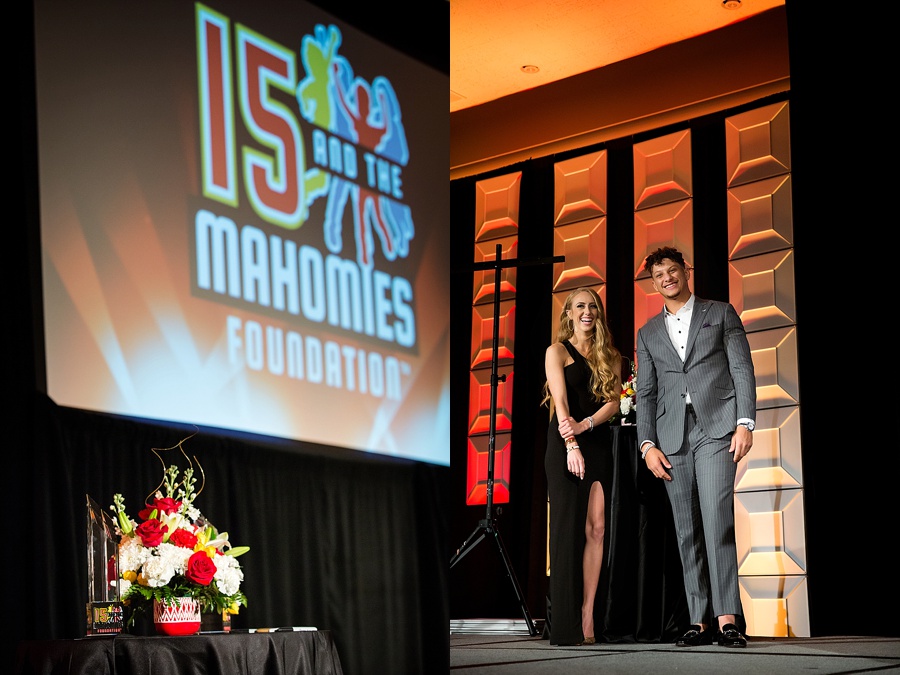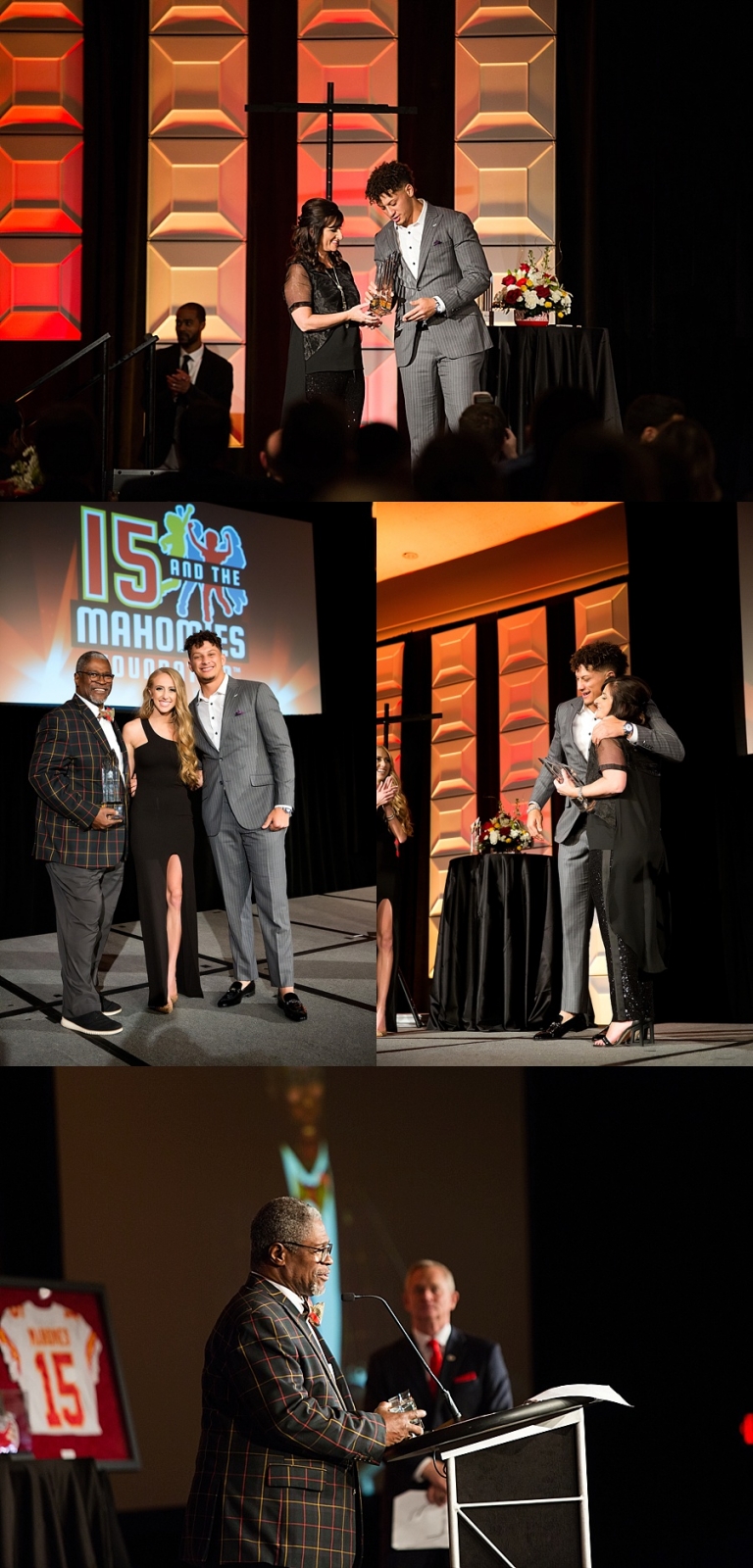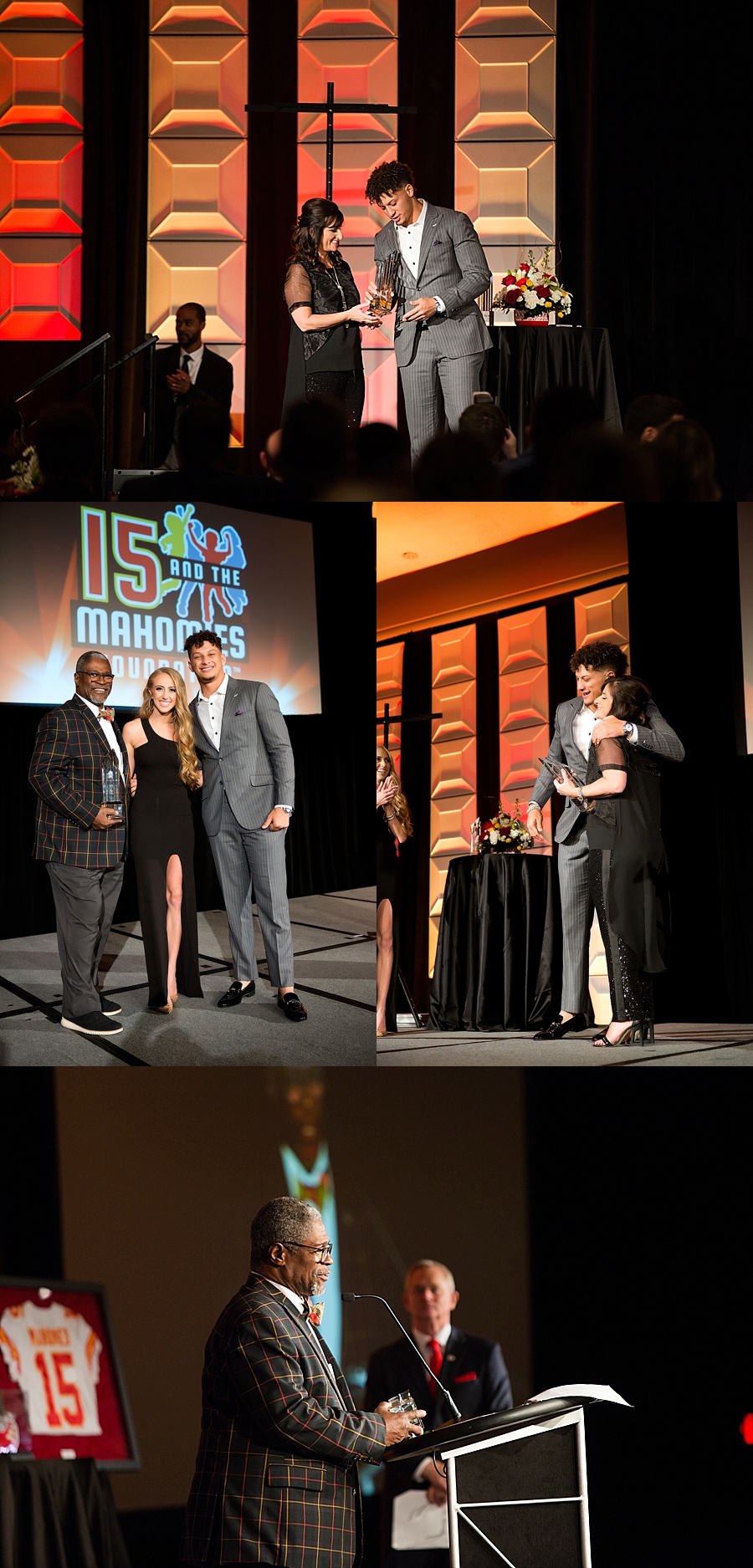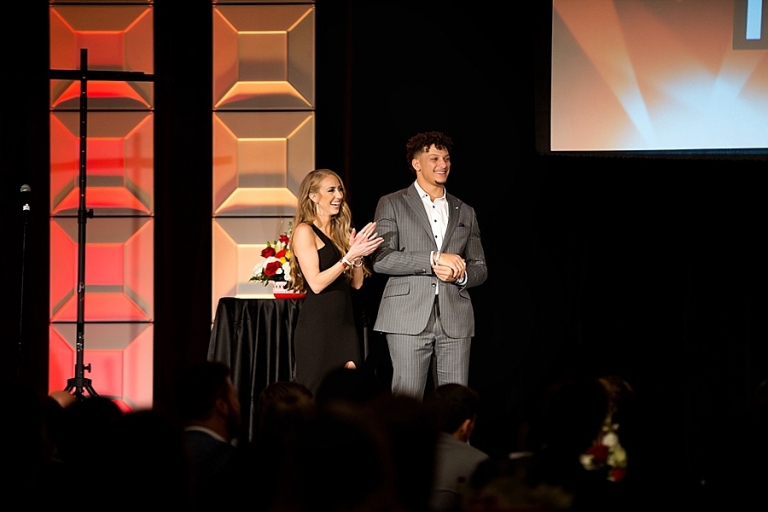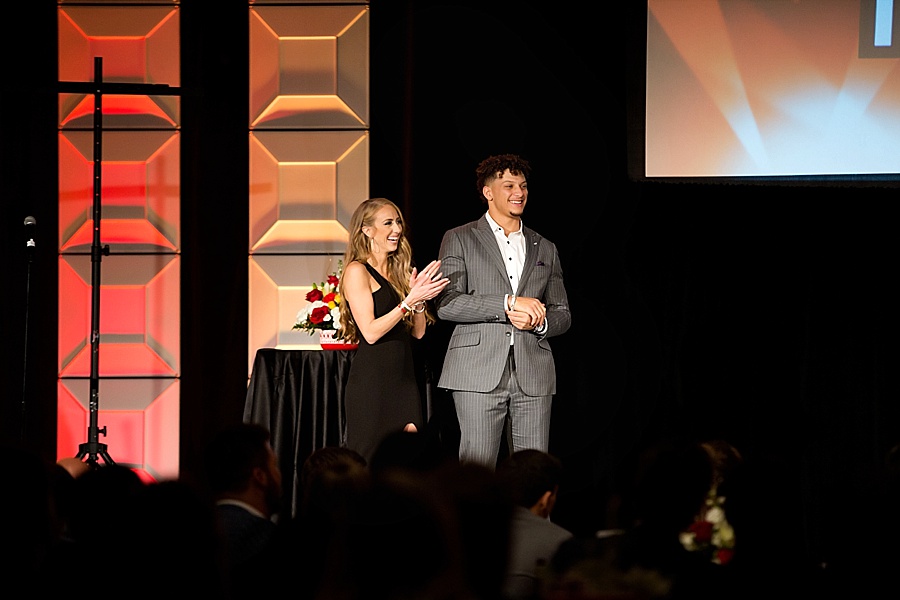 Patrick and Brittany are like true royalty in KC, and to see the way these kids look up to them makes my heart burst!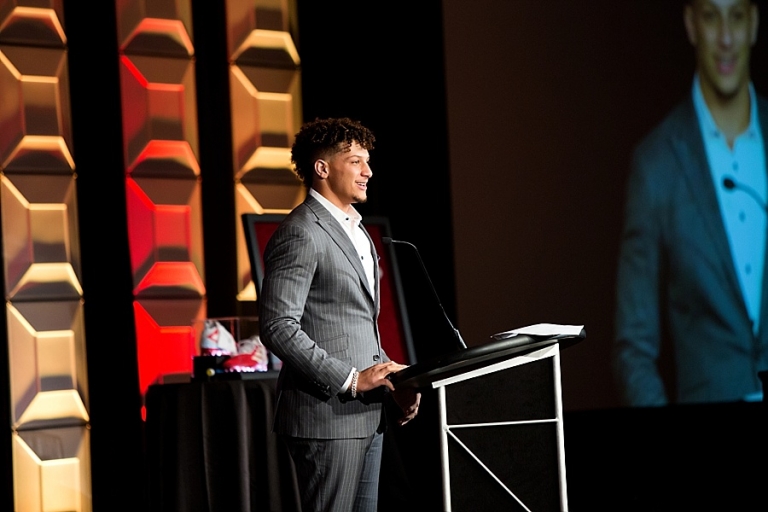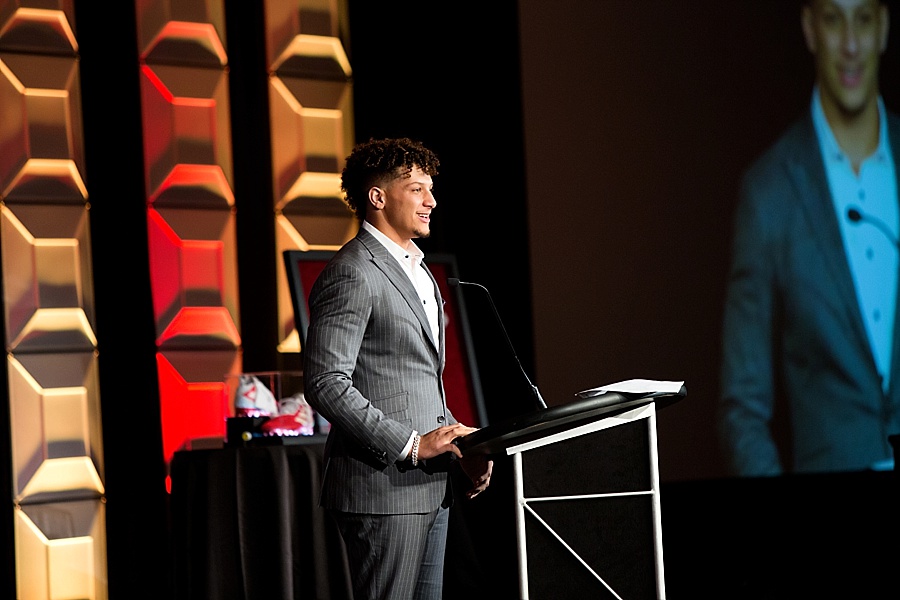 We look forward to seeing all the amazing things that the 15 and The Mahomies foundation will continue to do for our community over the coming year!! And GO CHIEFS!!!