Breckenridge Surprise Proposal | Colorado Engagement and Wedding Photographers
Breckenridge Surprise Proposal
Colorado Engagement and Wedding Photographers
This winter we had the opportunity to be part of this beautiful surprise proposal in Breckenridge, Colorado! We've been hanging on to the details of this for a while waiting for it to be published, and we are jumping with joy to finally share!!
We worked closely with the amazing ladies at Pretty & Planned and helped to bring John's ideas and vision to life to create the most perfect proposal. He tied in personal little details and poured his heart into making this the most special and unforgettable moment for Emily.
The best way to hear the story is from Emily's perspective:
"Growing up in a small town, everyone seemed to know everyone. Little did I know, just a short distance away lived my future husband, John. Since our paths had never crossed, a few mutual friends had the idea of getting us together. It all started casually on social media where John reached out and requested to be "friends". Since we shared a lot of mutual friends, and he appeared to be super handsome, I accepted. A short while later, John decided to message me something which I will never forget. He said "I was just wanting to say high…". Of course to this day, he has never lived down how he misspelled "Hi"! When I came home from college one weekend, all of our friends decided to get together. This is when I first met John and I instantly knew there was going to be something very special about this guy!
Throughout our time dating, John and I have loved adventures and traveling. We decided to plan a ski trip with some of our closest friends to Colorado. When we first arrived to Breckenridge, we were too early for check-in, so we decided explore the beautiful town. John suggested we should all go check out the Breckenridge Whiskey Distillery. Everyone agreed that was a perfect way to get our trip started off right! When we arrived, the host informed us there was a complimentary whiskey tasting event on the outdoor patio, and of course I was down for that! The "bartender" (she was actually the planner from Pretty and Planned pretending to be a bartender!) prepared some of their finest whiskey shots for our whole group and shared a little bit about each whiskey. After tasting several samples, the "bartender" said "I've actually got one more special blend I want you to try" As our friends quietly backed away (they were all IN on the plans!), she pulled out a tasting board with a personalized bottle that said "I was just wanting to say High…", a picture of the first night we met, and amazing flasks engraved "Future Mrs. Molle" and "Mr. Molle". At this point, I was overcome with emotion and realized that something incredible was about to happen. John held me by my hand and dropped down to his knee and asked me to marry him. Of course I said YES! I was completely taken by surprise that John had planned such a perfect proposal. It was very special to be surrounded by our friends and amazing that they were able to keep his secret. After all of the excitement, we went to Lake Dillon and watched the most beautiful sunset. This was one adventure we will cherish for a lifetime."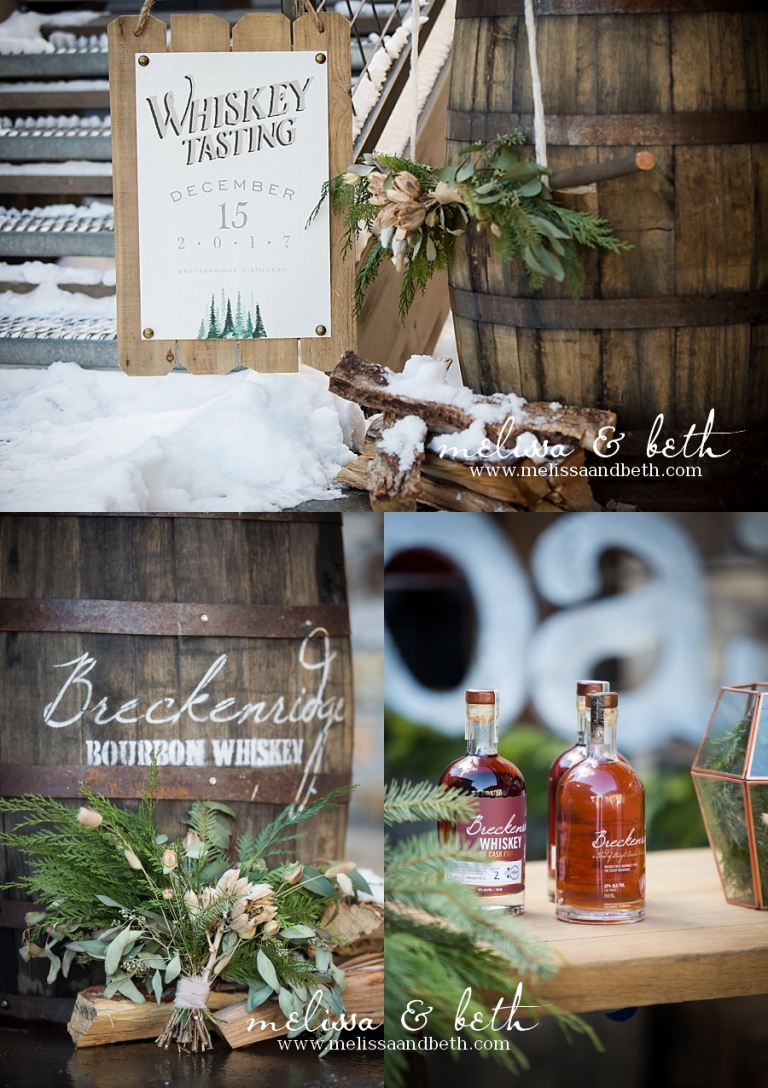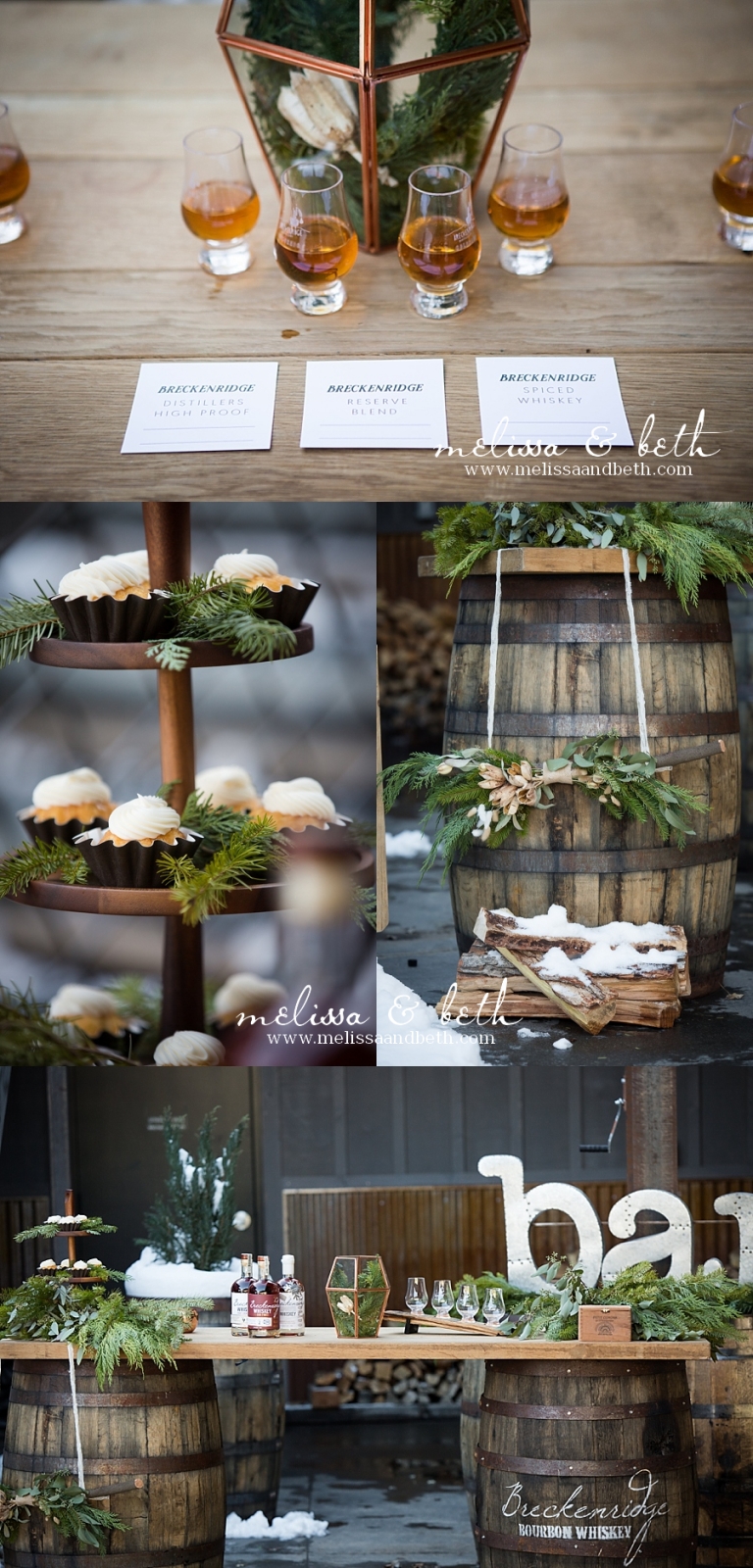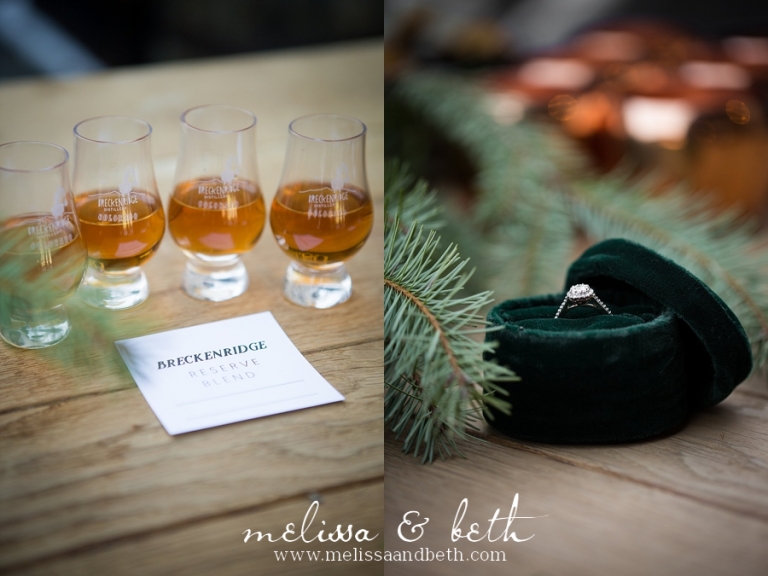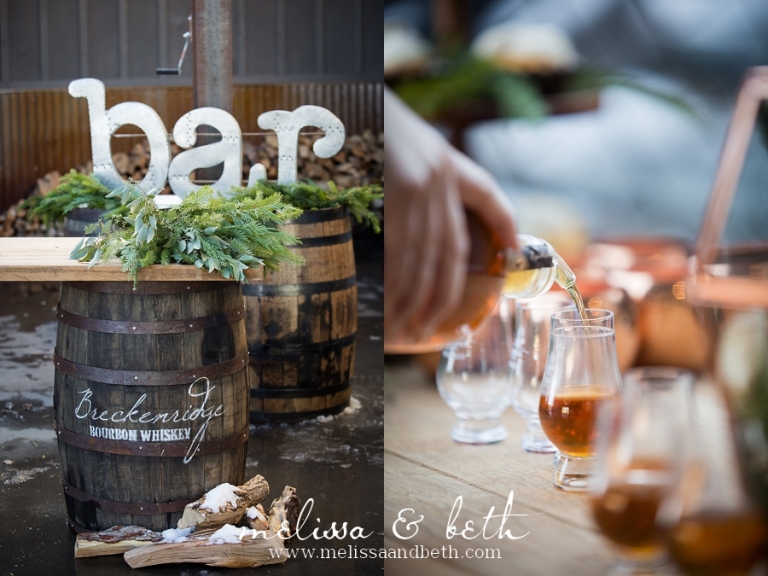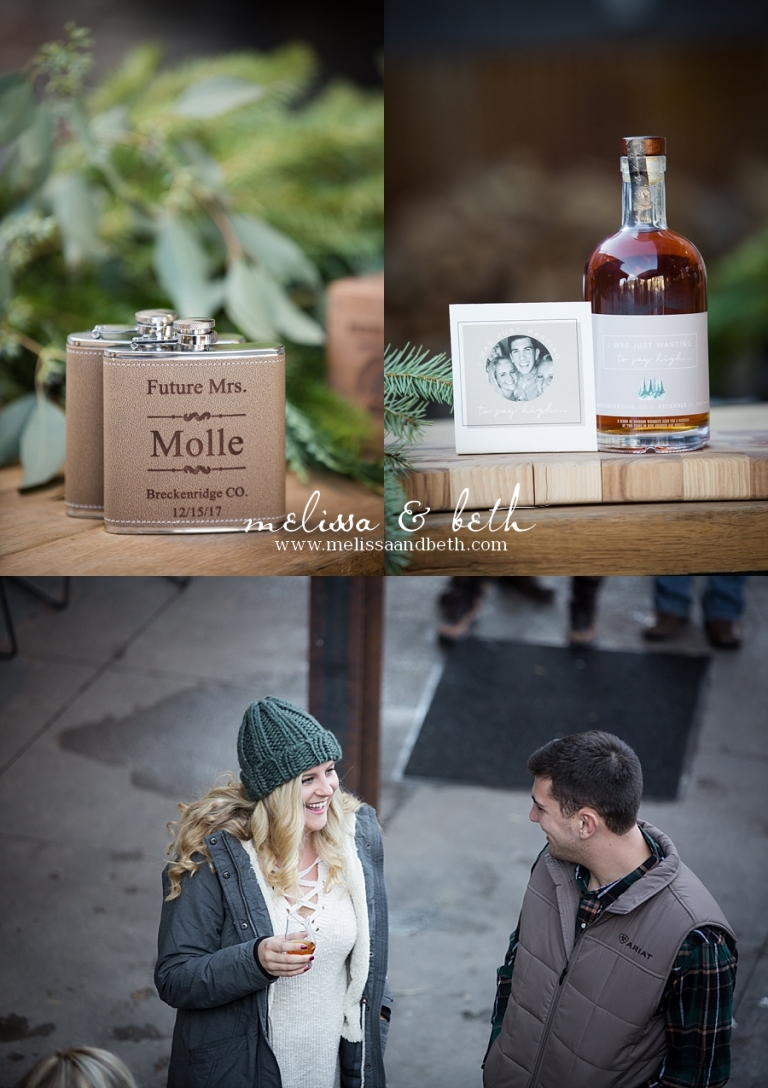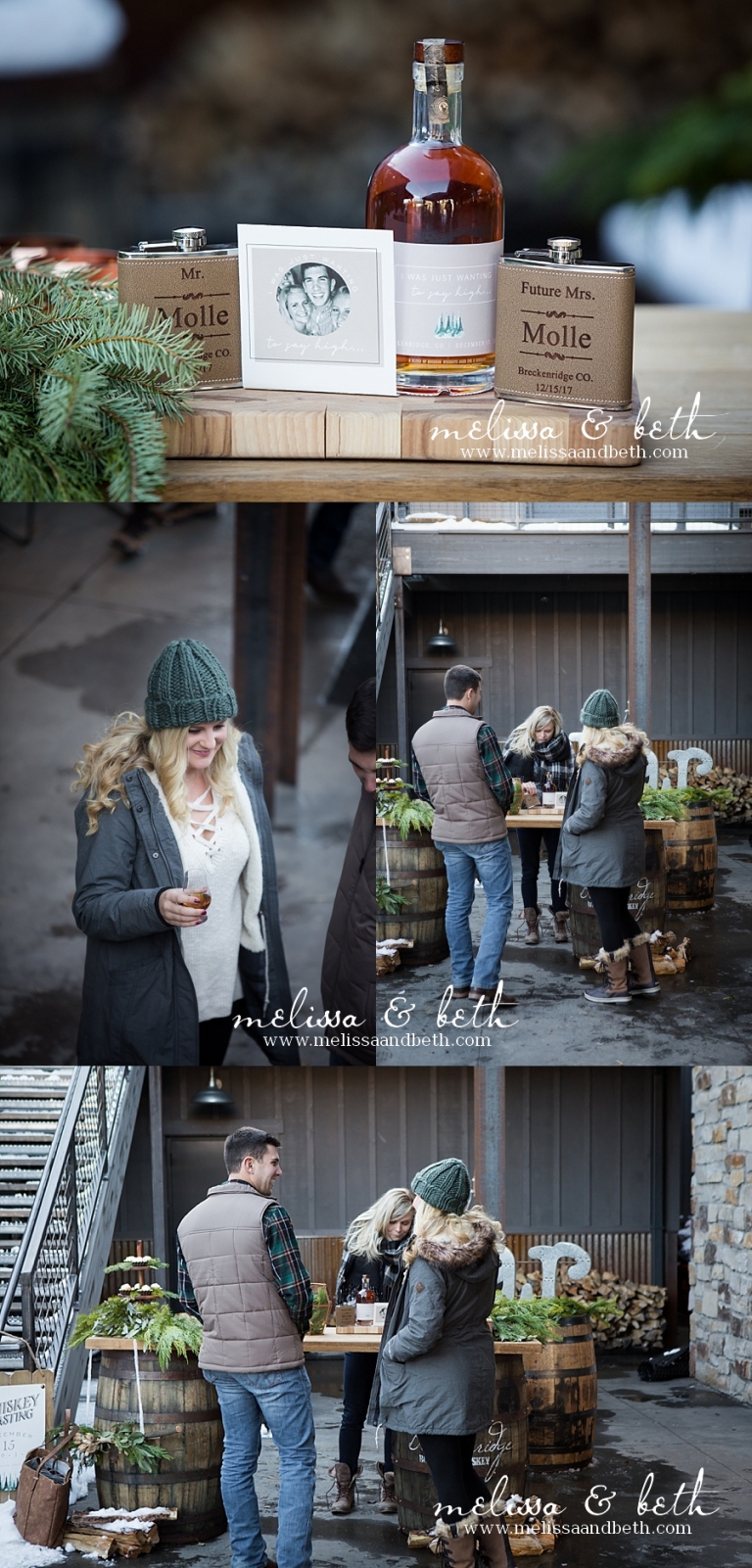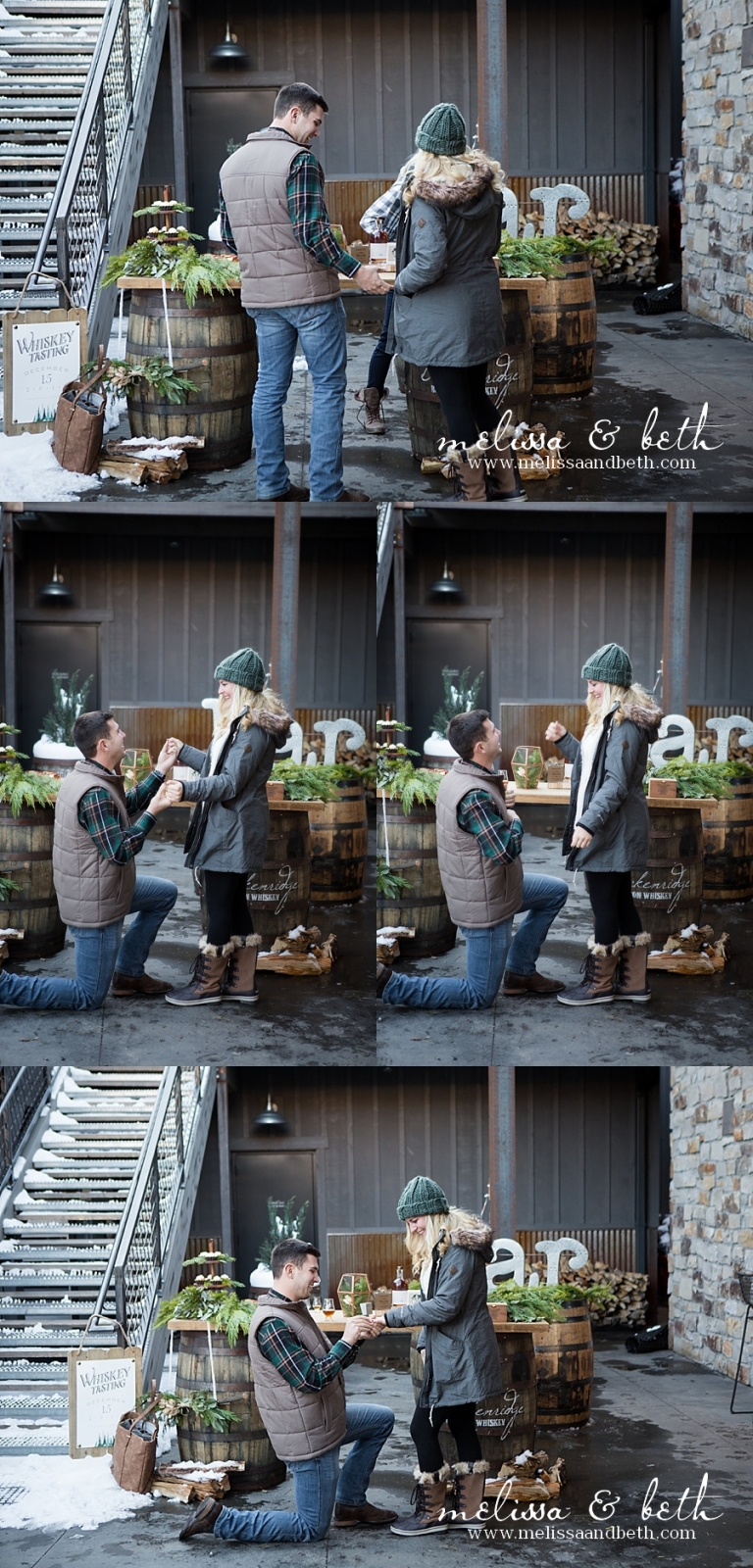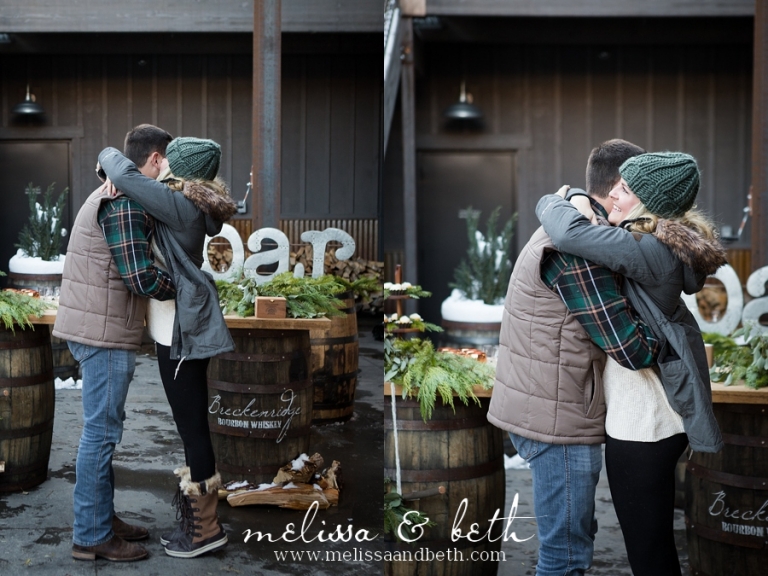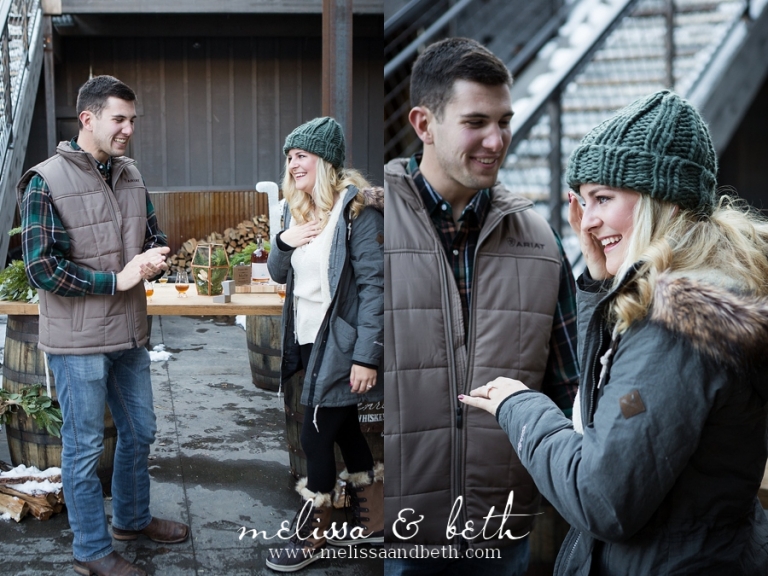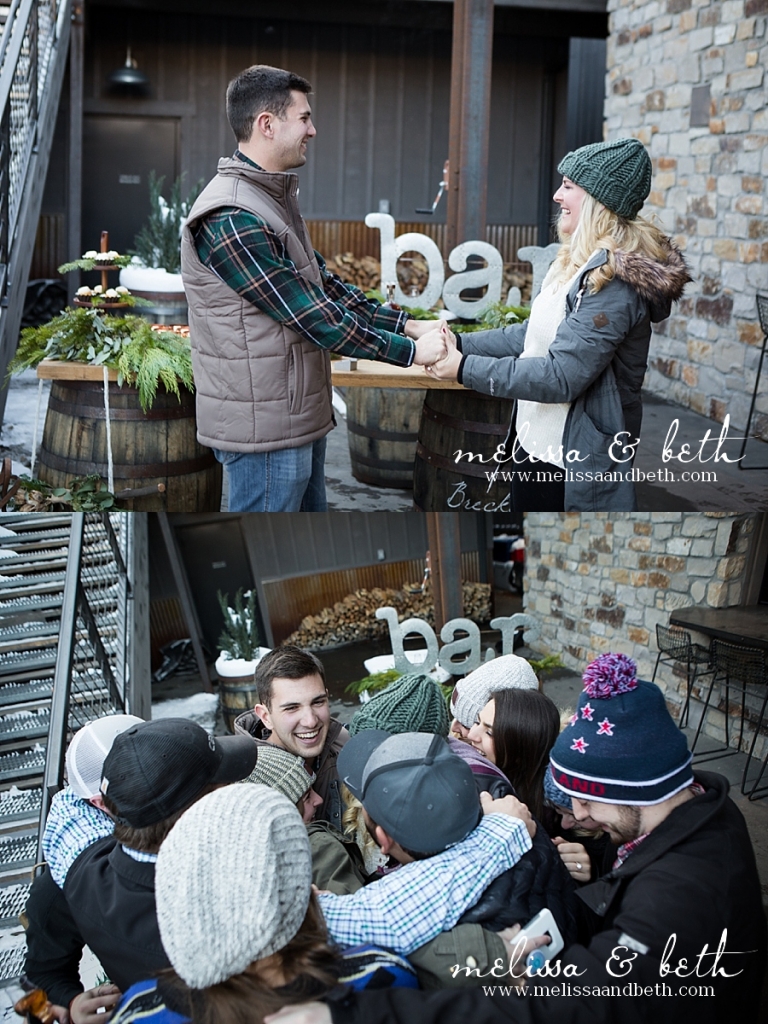 After the proposal we of course stole John and Emily from their friends for a little bit for an impromptu engagement session. You know what the very best thing about these engagement photos is? The pure joy and happiness that is literally bursting through them. They just got engaged, and it was impossible for them to stop smiling! A whirlwind of emotions and excitement, and how lucky are we to have been able to capture it?!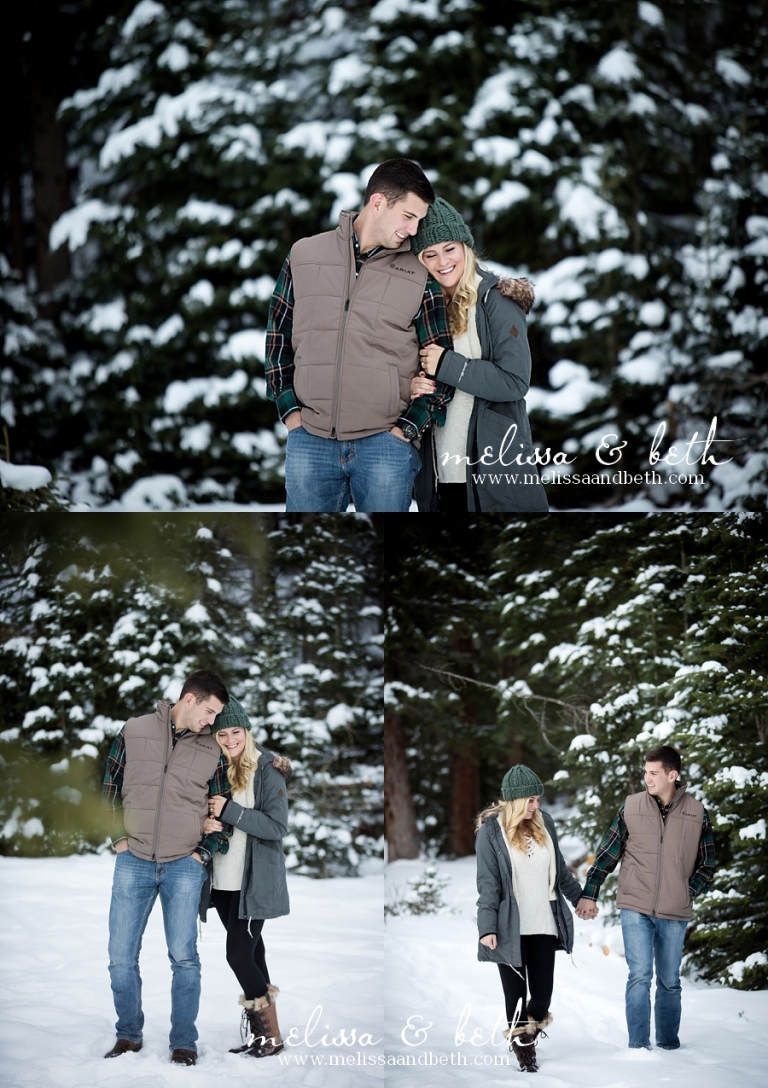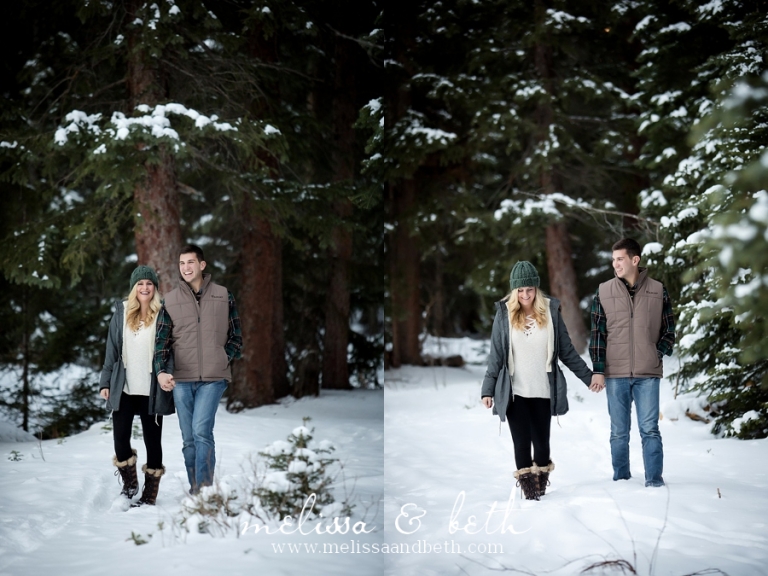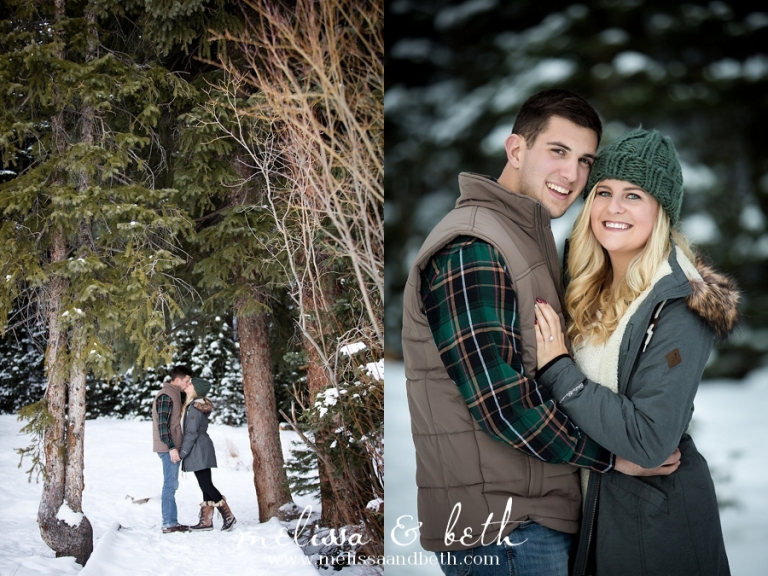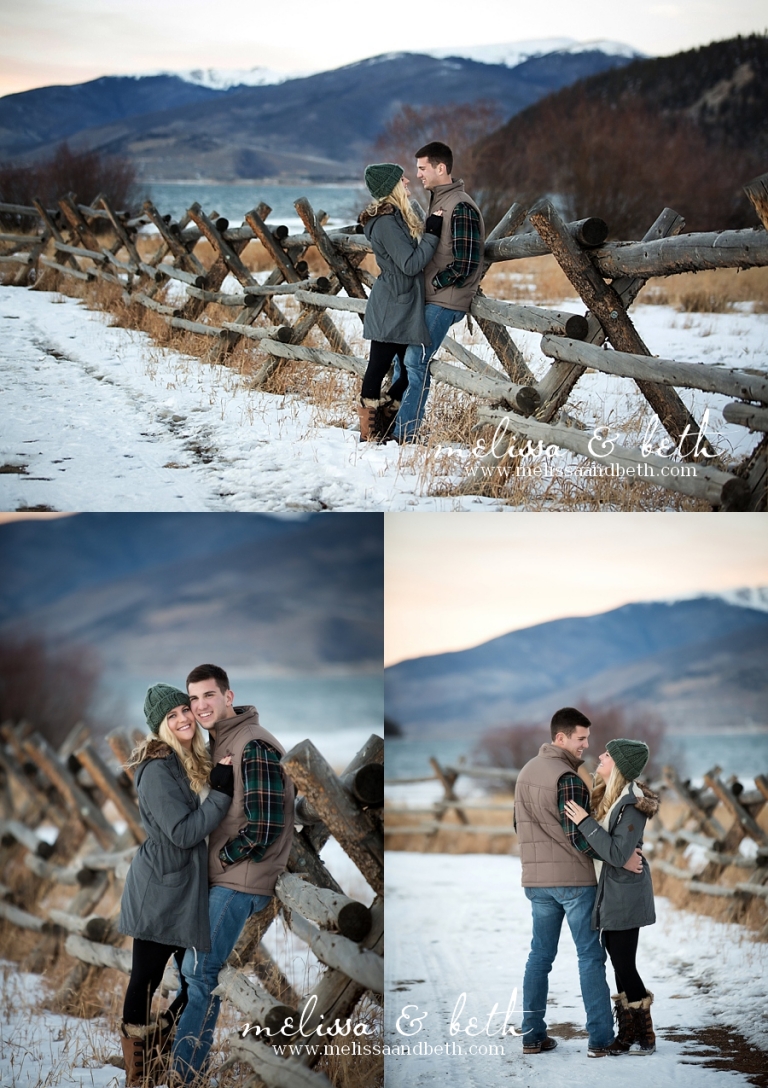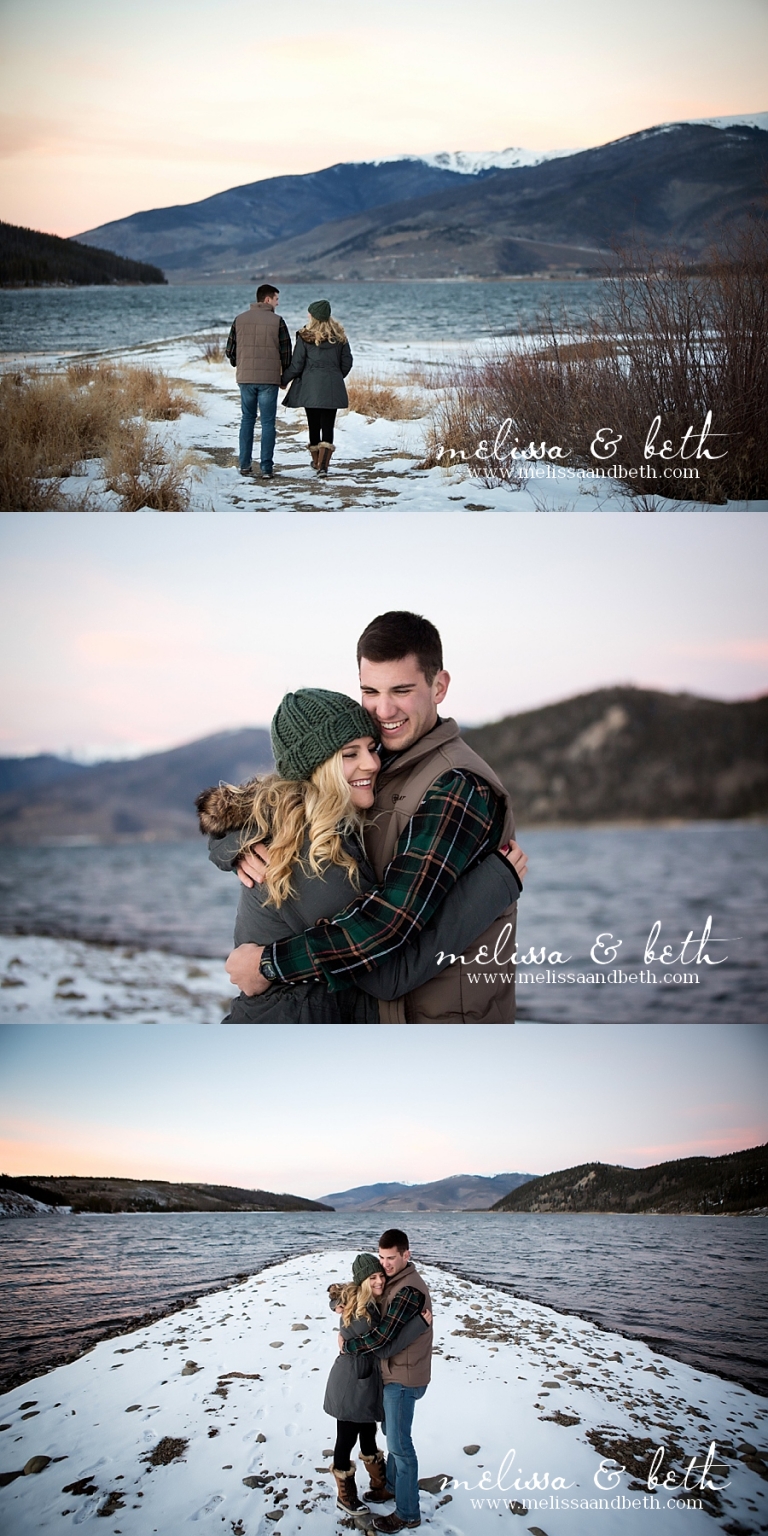 Vendor Dream Team:
Venue: Breckenridge Distillery, Breckenridge Colorado
Coordination: Pretty and Planned, Kansas City + Denver
Floral: Jae La Mae, Denver Colorado
Rentals: Plank & Pearl, Denver Colorado
Custom Designed Paperie: Little Yellow Leaf, Kansas City
Sweet Treats: Nothing Bundt Cakes, Denver Colorado
Photography: Melissa & Beth Wedding Photography, Kansas City + Denver
Published: