Capturing Authentic Wedding Day Images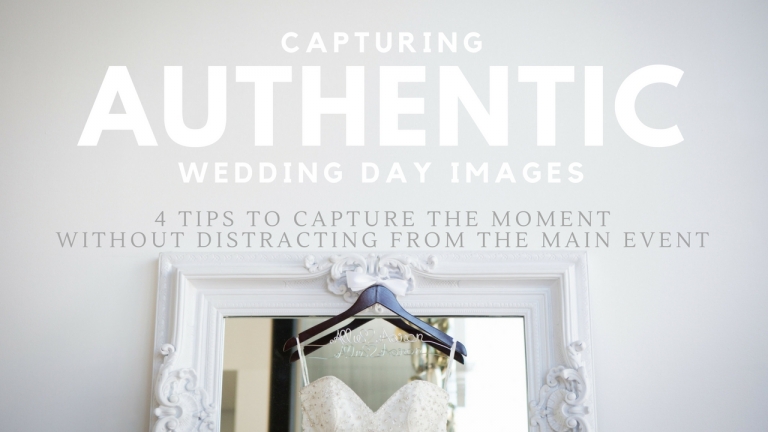 With a new year comes new goals, and one of our goals this year is to share more content on our blog both for brides and grooms and also for our fellow wedding photographers! Recently we were approached with the question: "Shooting a wedding can be a difficult yet rewarding job – there are so many moving parts, and it passes so quickly. What are your top tips for capturing moments without distracting from the main event?"
This is a great discussion topic! We are with our clients for the entire wedding day, from hair and makeup, to the late night dancing, with so many details, events, and emotions to catch, and we strive to do it all as authentically as possible, so that we can truly capture all of these things without being too intrusive. Wedding days move fast, can feel a bit chaotic, and quite frankly, photographing the day can quickly become an overwhelming task. This is why we've narrowed down our top four tips to capture the day without distracting from the main event.
1.) PLAN AHEAD
This is perhaps the single best practice to photographing a wedding day without being a distraction. We meet with all of our clients before the big day to run through every detail from start to finish. The more we prepare ahead of time, the less we have to intervene. It never fails, a bride will get asked SO many questions throughout her wedding day, and we as the photographers do not want to add to that. We want to be organized with our timeline, our photo list, and our plan A and plan B for portraits. It starts when we arrive in the morning to capture the brides details and finishing touches of hair and makeup. We ask our brides to have all of their details items (dress, shoes, jewelry, etc) set aside in one place, ready for us to grab, so that when we arrive we do not have to pull her away from getting hair and makeup done or enjoying mimosas with her girls to go and gather her things together. We talk with our couples about portrait time and plan out specific locations we will stop, including our back-up locations in the case of inclement weather, so that we won't have to bother them with questions about that while they are trying to enjoy the company of their friends and family. We talk through the details of the ceremony and events of the reception so that we can know what to expect and prepare for, and be ready to capture the moment when it happens. Planning ahead is a game changer. Being prepared before the day even arrives makes all the difference capturing those key moments without distraction!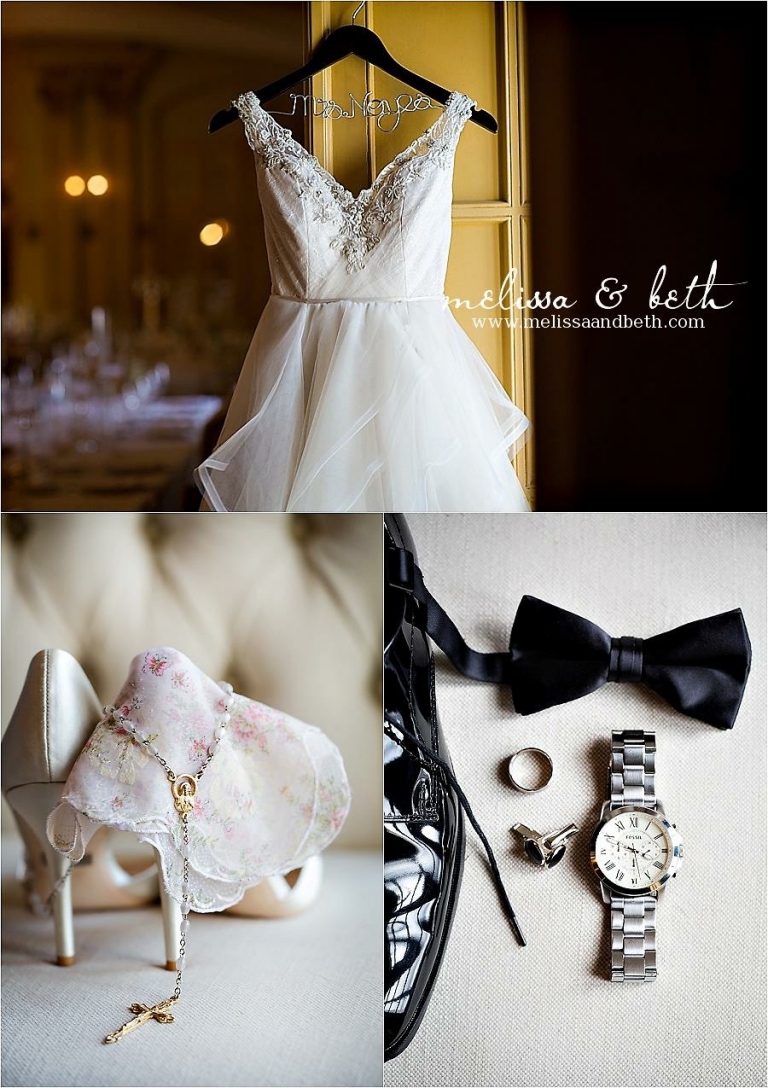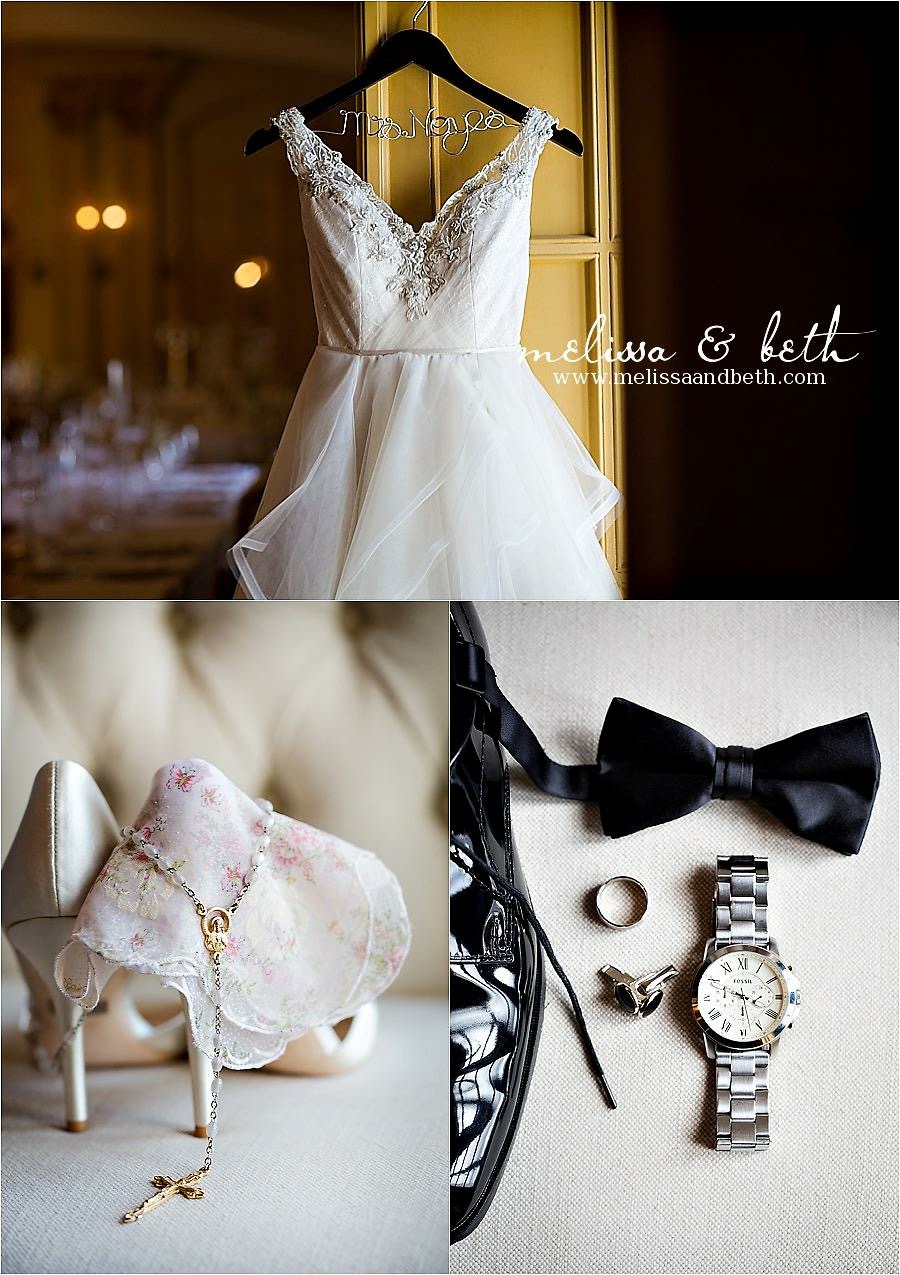 2.) GIVE DIRECTION
Let's face it. Sometimes beautiful moments unfold in some not-so-beautiful ways. There are certain parts of the day with big potential for raw, real emotion. A mom buttoning her daughter's dress, a groom laying eyes on his soon-to-be wife for the very first time, a bride taking her father's arm seconds before walking down the aisle, or a heartfelt toast by the couple's closest friends… we want to capture the these emotional moments, and we want them to look beautiful. Before mom helps her daughter get dressed, we'll direct them on where to stand. We'll give the couple a run down on how the First Look will play out so they know what to expect, and we don't have to stop and give them directions during the moment. When it comes time for the toasts at the reception, we'll offer our suggestions on where the bride and groom and the toasters should stand, maybe clearing their dinner plates from the head table or moving over the tall flower arrangement that could potentially hide their faces from our camera view. This direction not only offers us the opportunity to capture the moment in a pretty setting with optimal lighting, but it also puts people at ease, taking away feelings of awkwardness that can come from being in front of a camera, allowing for more authentic emotions. By giving a little bit of direction to our clients before these moments play out, we can then step back out of the way and simply capture the moment as it unfolds.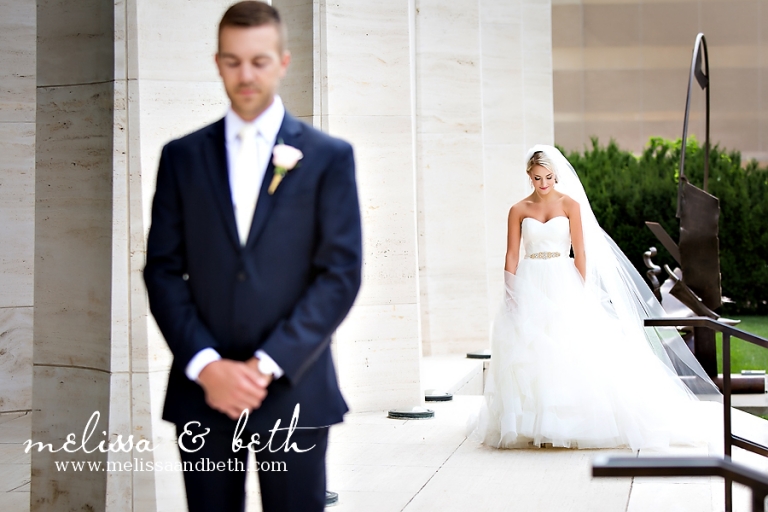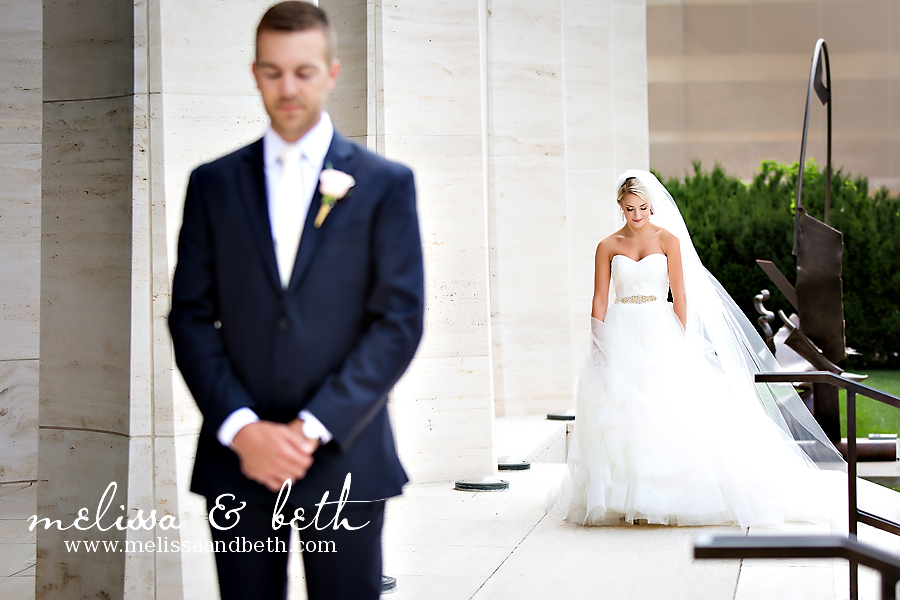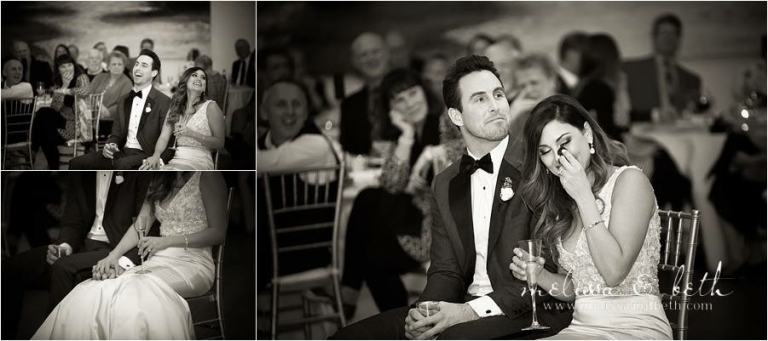 3. ) TURN OFF THE FLASH
This may seem like a no-brainer, but it is absolutely worth mentioning. When the wedding ceremony begins, our flashes turn off. For obvious reasons, flash is completely distracting from the moment, and not just for the guests, for the couple as well. Imagine being the bride or groom, standing at the altar soaking in the moment as your spouse reads their vows to you, and boom. Flash! Not only has the couple been distracted from their moment, but now the photographer has lost the chance to capture those uninhibited emotions. Not all churches or venues are light and bright, offering easily well-lit ceremony photographs. It can be important to talk about ceremony lighting ahead of time. If our clients are dreaming of a romantic, evening, candle-lit ceremony, we will talk with them about the importance of having appropriate lighting placed on the altar so that they can still be seen both by their guests and by our cameras without the distraction of flash.
While we are equipped to capture these dimly lit settings without the help of extra flash, family and friends that bring their own cameras or plan to take photos with their phones may not understand the importance of turning off those automatic flashes, so it can also be really helpful to inform guests ahead of time about having a flash-free ceremony. Whether it be the exchange of vows or the first dance, everyone wants a to capture their own photos of the couple, and technology continues to bring new ways to do this, and we're not just talking about the ever-improving iPhone camera. We recently discovered LIGHT, a brand new camera model that gives you all the power of a DSLR in one little pocket-sized body, capturing moments in their natural light with amazing high resolution quality. Check it out HERE!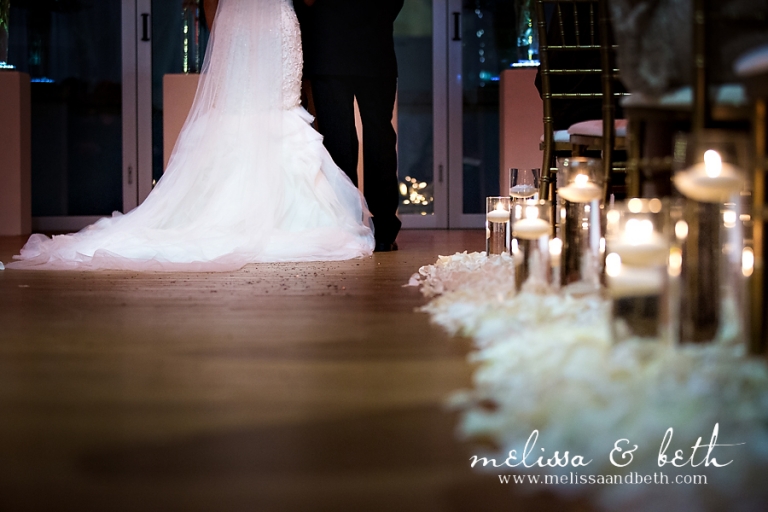 4.) BE PRESENT
The very best moments are sometimes the in-between ones. The moments that happen when you are least expecting them. We do our best to always be present, always watching, cameras strapped on even when we are running for a quick restroom break, so that when the unexpected moment catches our eye, we are ready for it. I will never forget one wedding day while I was at the bride's home waiting for her to get her hair finished,  I was walking down the hall seeing what all the girls were up to, and as I passed the bedroom doorway I caught a glimpse of the sweetest little face gazing up in awe of the wedding gown. There she was, barely peeking out from behind the bed frame, arms folded up over her shoulders, just taking it in the beauty of the "princess dress" hanging before her. As soon as my camera clicked, she looked my way and her little feet took off in the other direction. It's these little in-between moments that happen ever so quickly that create the most treasured photos.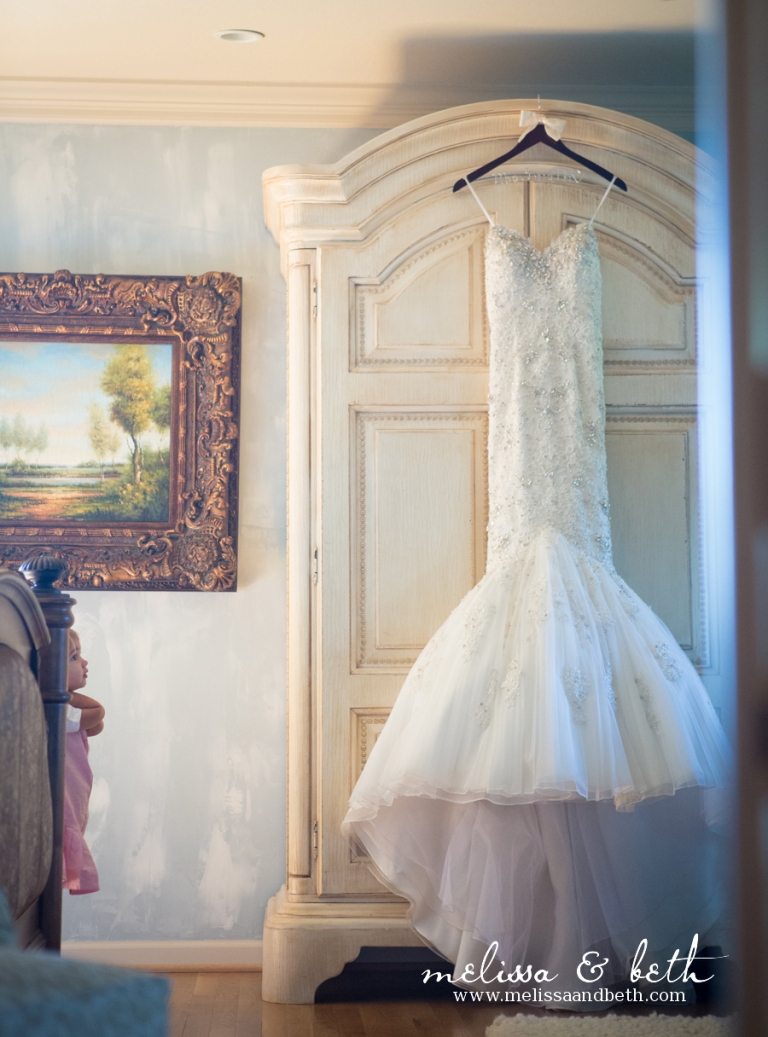 If you have a topic you'd like to hear our two cents on, please leave us a comment below!
Save