Valentine's Boudoir Sessions Kansas City Boudoir Photographers
Valentine's Boudoir Sessions Kansas City Boudoir Photographers
The perfect gift for your love this Valentine's Day!
We're only a few days into January and if it weren't for Target clearing out all the Christmas decor and replacing it with cartloads of adorable Valentine's Day decor (you know, all those cute little things you don't need but end up in your cart anyways), we'd forget that the holidays have already come and gone! So, as we wave goodbye to Christmas and New Year's, we say hello to 2018 and to finding the PERFECT gift for your love (or for yourself!) this Valentine's Day!
UPDATE!!! NEW DATE ADDED!
SUNDAY, FEBRUARY 4TH
Limited Spots available: click the "Book Your Session" button below!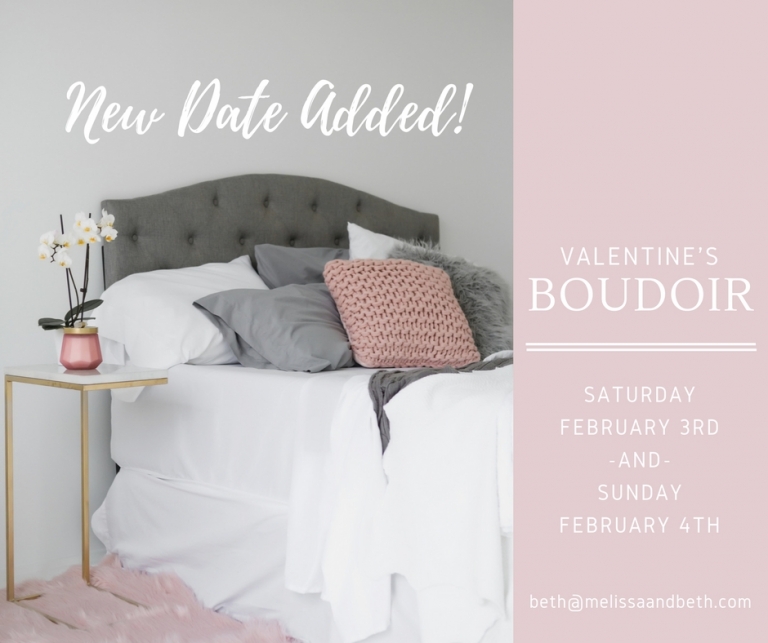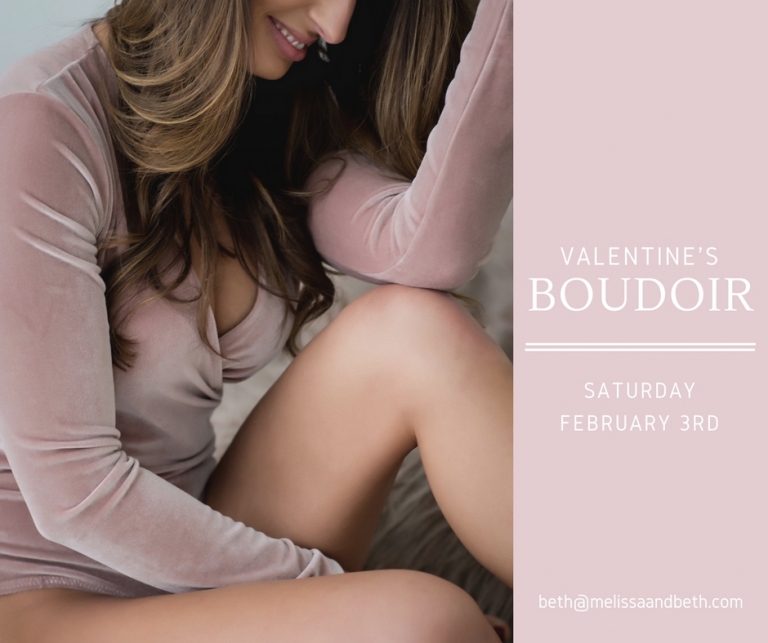 THE SET
This year's Valentine's boudoir sessions will be the dreamiest yet, with a light and airy, romantic styled bedroom set. Think lots of white with soft touches of blushes and pinks. We'll even have some pink bubbly to sip on while we shoot!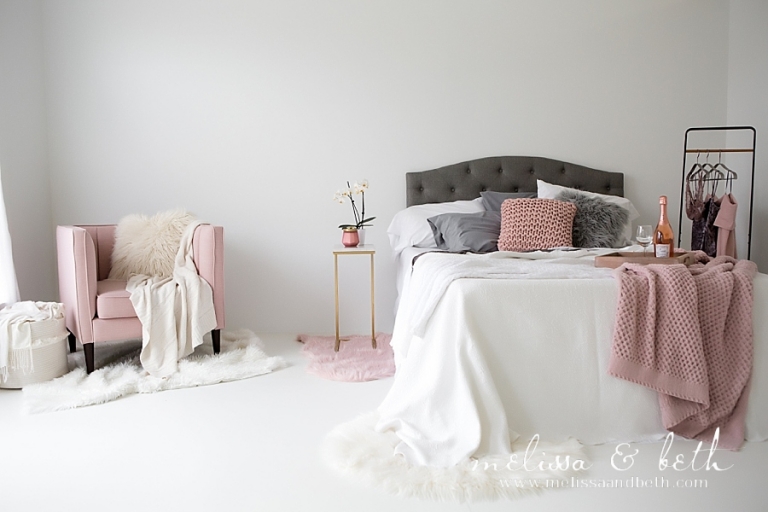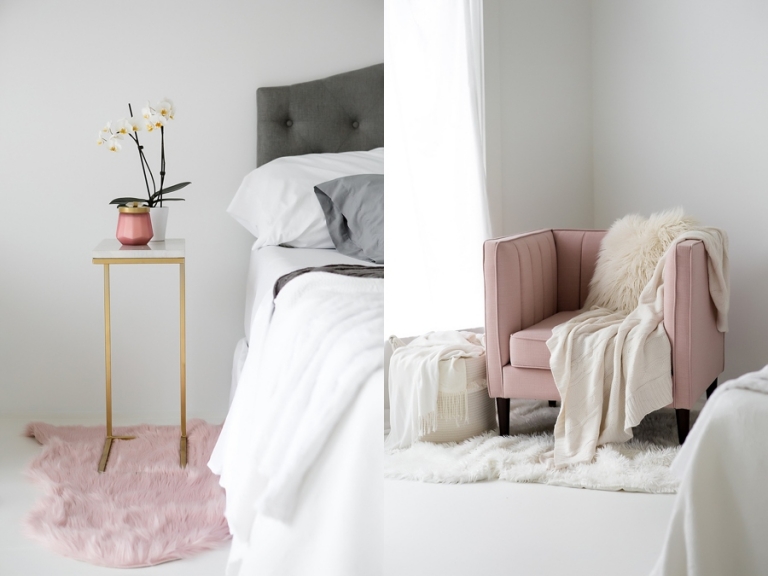 WHAT TO WEAR
The best thing about this set, is you can take it in any direction you want! Choose a more reserved look with a cozy sweater paired with a lacey panty, choose to go more sensual with a little lingerie set, or choose to meet in the middle with a fitted, low-cut body suit.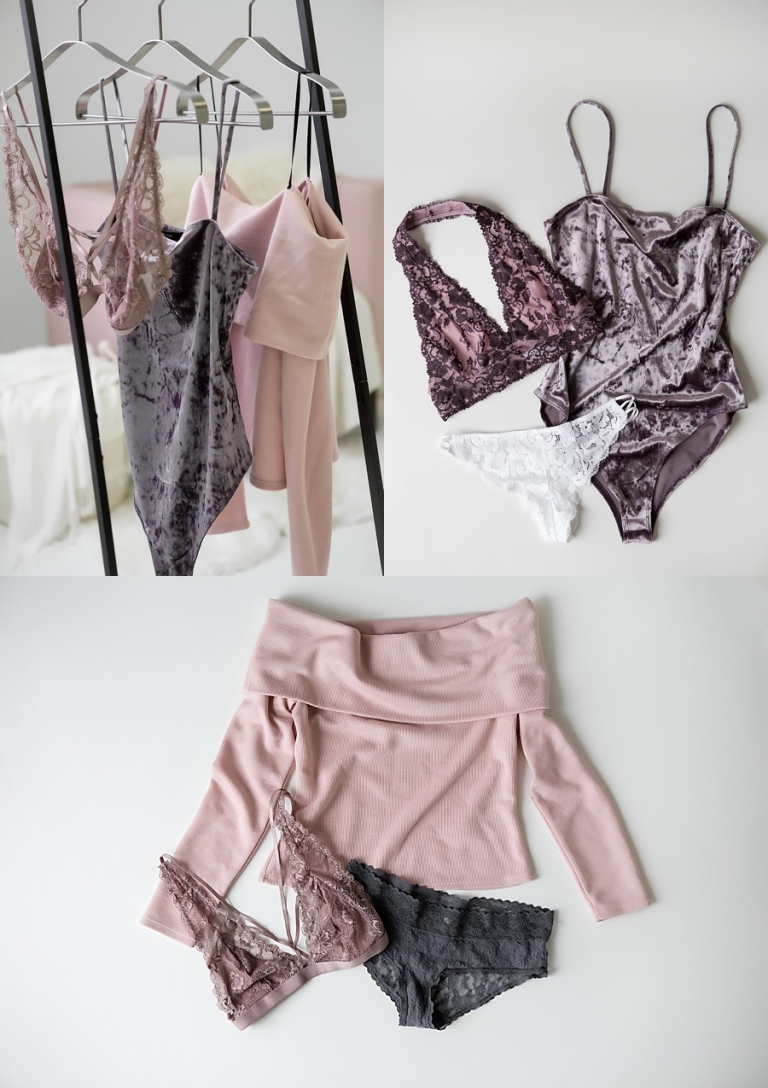 WHAT TO EXPECT
These Valentine's boudoir sessions will be shot at the Melissa & Beth studio one-on-one with Beth. After scheduling your session, you'll fill out a short questionnaire that we'll use to help prepare details for your session. During the session, you'll be fully guided through each shot making sure you look your best with every click of the camera.
FRIEND/GROUP BOOKINGS
Grab a few friends and sign up for back-to-back session times so you can all come and hang out together while we shoot! Groups of 4 or more get a special group rate. Ask for the group code upon booking.
WHAT'S INCLUDED
Each boudoir session is $350 and will include 15 fully edited high resolution digital images in a beautiful, password protected online gallery. Our online galleries allow you download your high resolution image files, or show them off in a digital gallery with a free app for your phone or iPad. Your images will be delivered to you on Monday, February 5th, which will give you plenty of time to put together a little gift to wrap up for Valentine's Day!
BOOKING:
Click the Book Your Session button to see what times are available and to sign up!
QUESTIONS?
Don't hesitate to ask questions! Email beth@melissaandbeth.com or fill out a contact form HERE.
---
Valentine's Boudoir Sessions Kansas City Boudoir Photographers
The perfect gift for your love this Valentine's Day!