Kansas City Engagement Photographers: Ali & Jordan: Engaged!
Meet Ali and Jordan! These two are one of the sweetest couples we have ever photographed! Let's start with the story of how they met… They very first met during their freshman year at Kansas University where they were introduced by a mutual friend. Fast forward to 2012… Ali runs into Jordan at Target as he is wandering around the store looking for face wash. She helped him find what he needed and they parted ways again. Then, yet again… they run into each other outside the bathrooms (of all places!) at Grandfalloon on the Plaza! As Ali puts it: "If you continue to run into the same person countless times, there must be a reason for it!"
It is so transparently obvious that these two are meant for each other… the way they look at each other… the way they interact… SO much LOVE! Melissa and I were both so giddy after we finished this session- both about the images we captured and about how amazing Ali and Jordan are together!
We met up with them bright and early at our studio in downtown Bonner Springs one Saturday morning in November, and OH MY! It was cold! The freezing temps didn't stop us though! And Ali braved the weather to wear the cutest little lace dress for the first part of the session. You'd never guess by looking at the photos that it was such a chilly morning!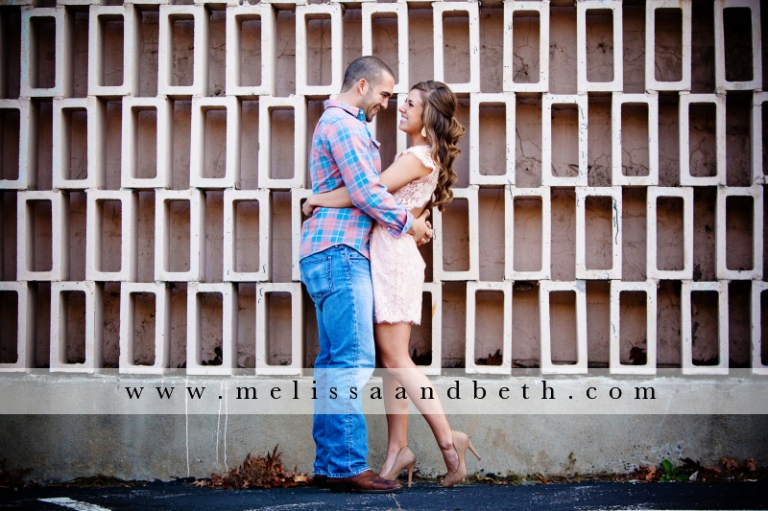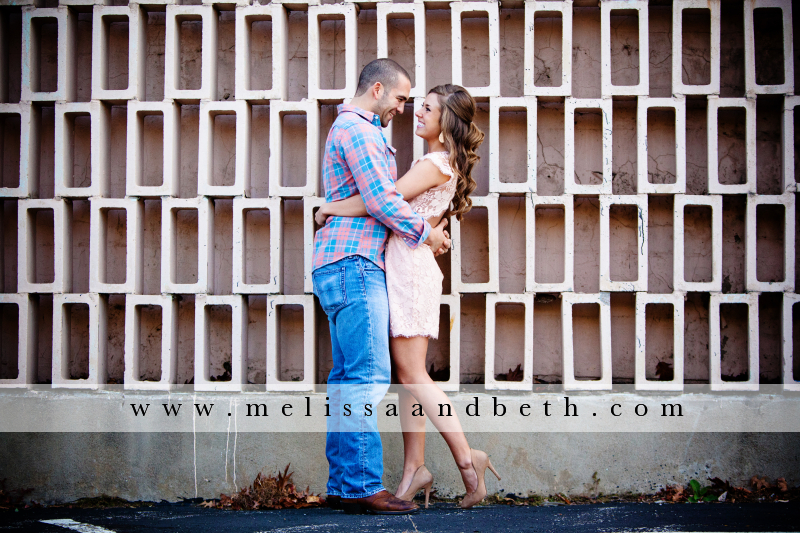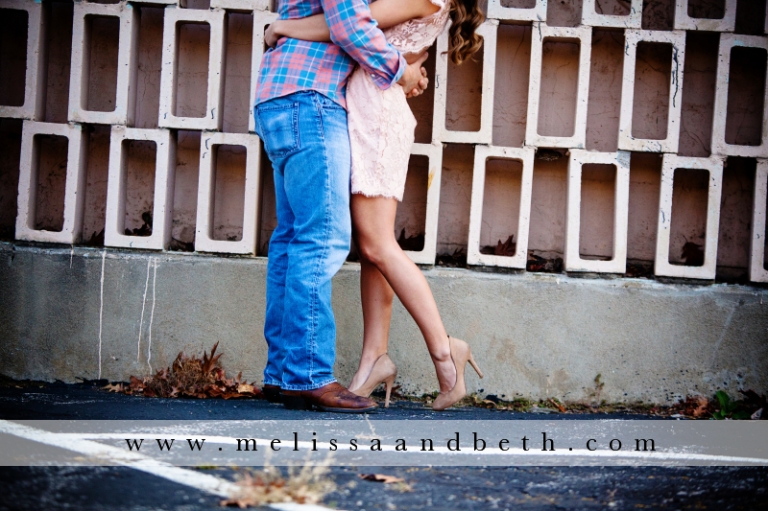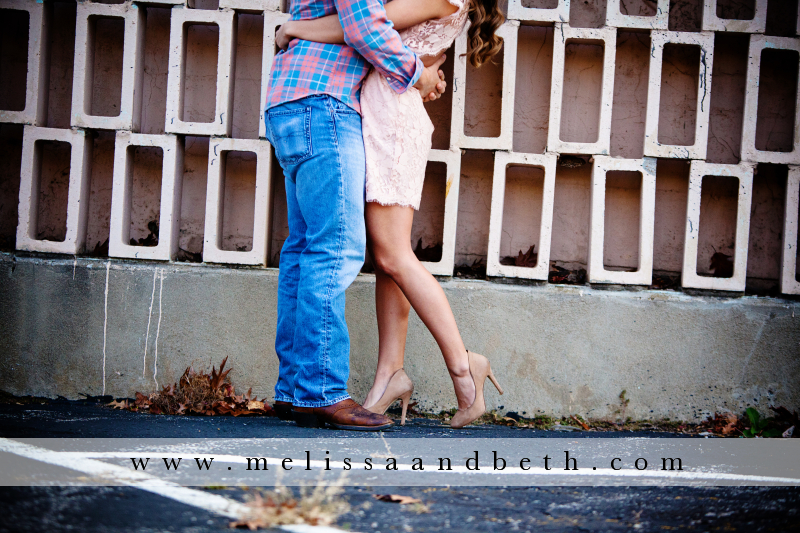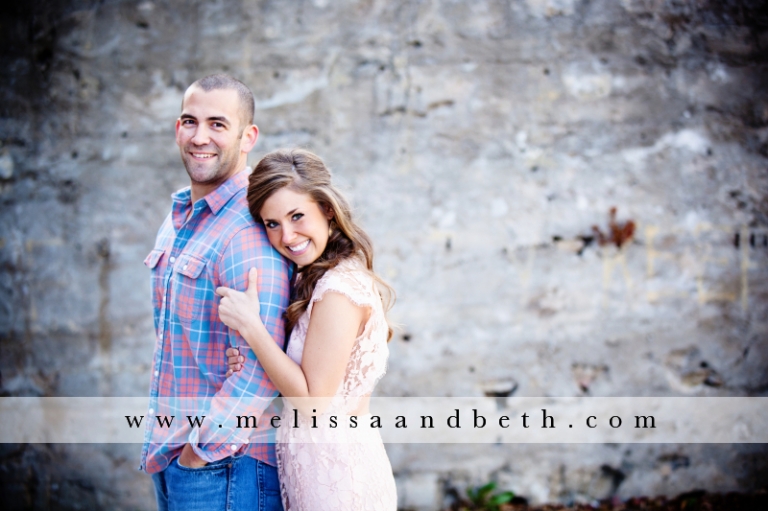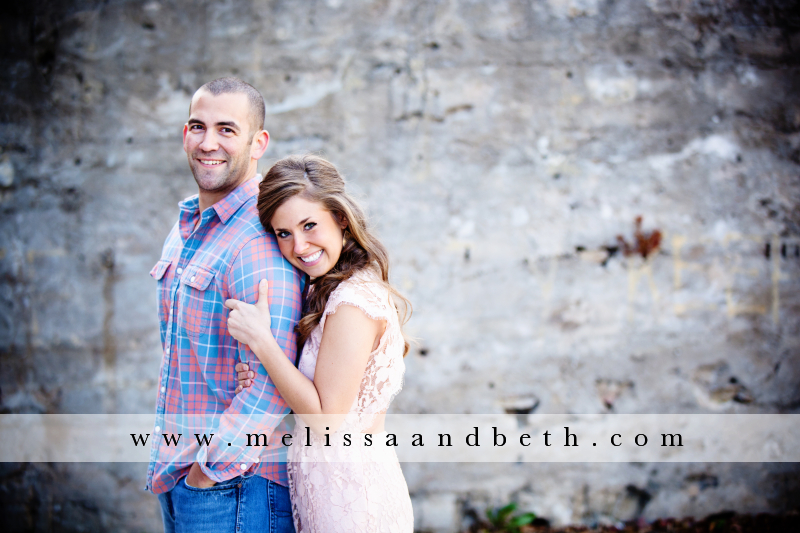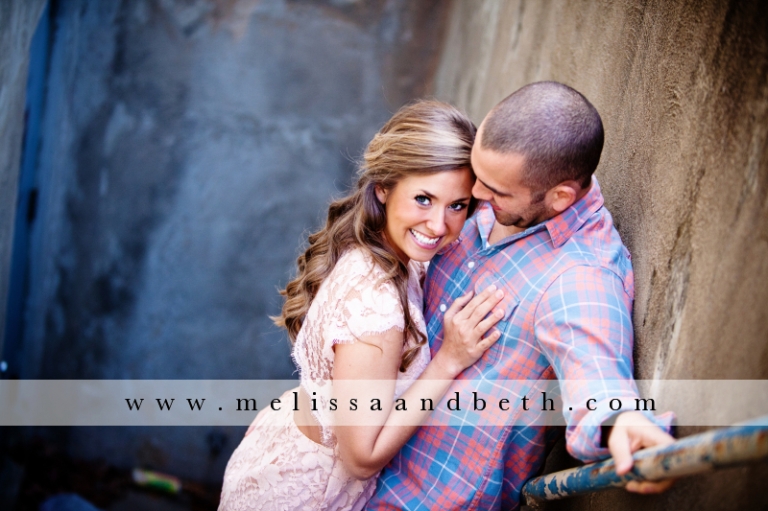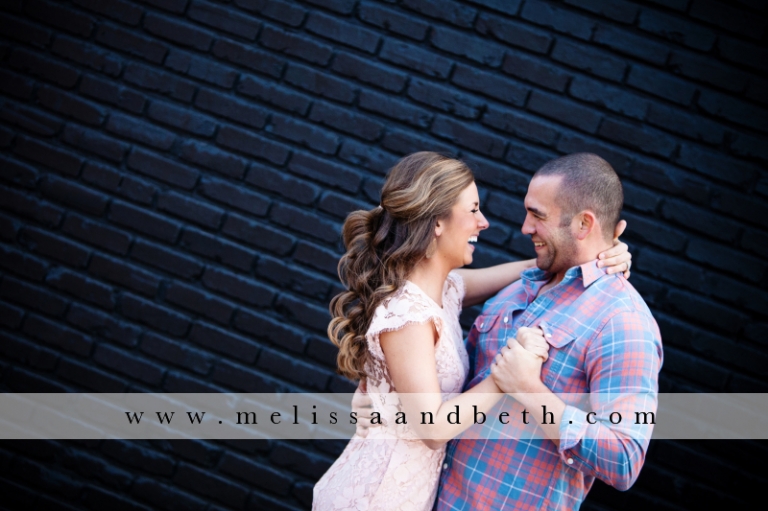 We had to document the "in between poses" look so Ali and Jordan can look back and remember how cold it was during their engagement session! It's a good thing she brought along this blanket to bundle up in between shots!!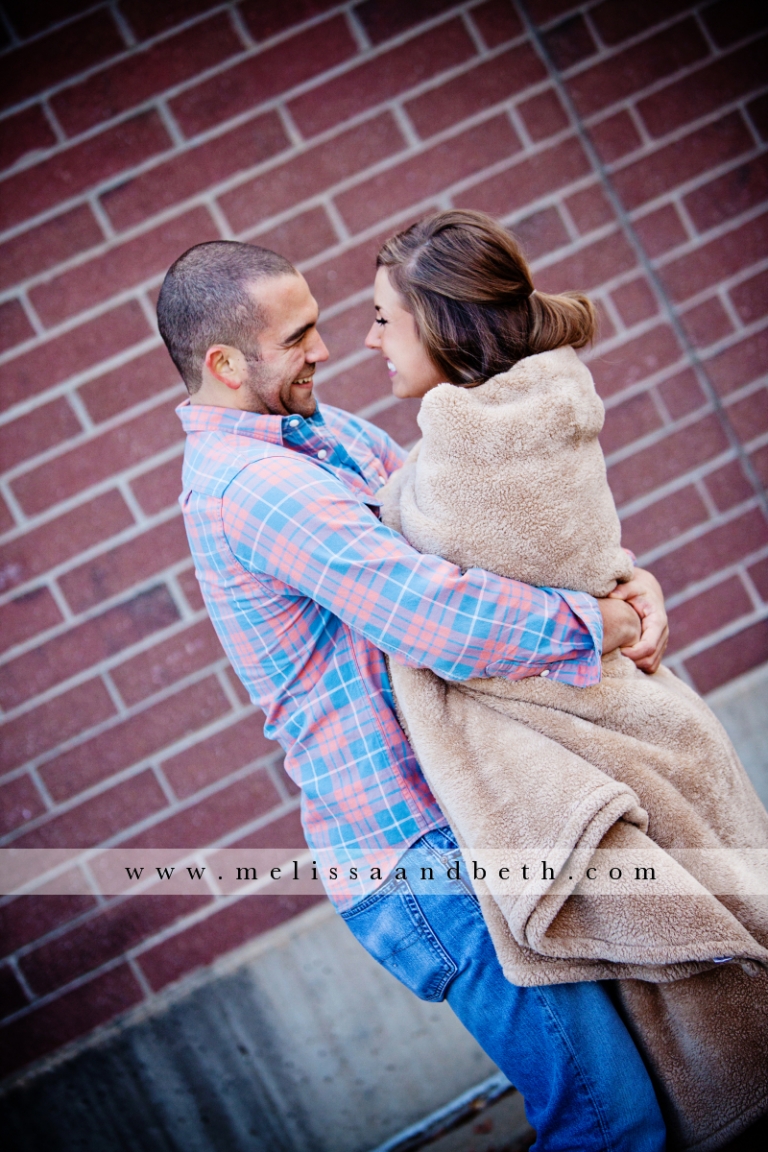 We took a little break at the studio to warm up with some hot chocolate and coffee before heading out in the second outfit! If you've been around Melissa and I while we work, you'll notice that we like to pull our iPhones out and Facebook fun moments like this one!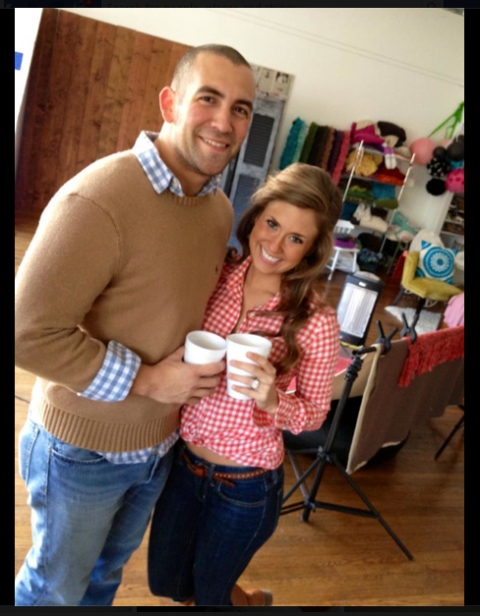 After our little break, we headed out to the farm for some gorgeous country photos! It was also nice to get out into the sunshine!!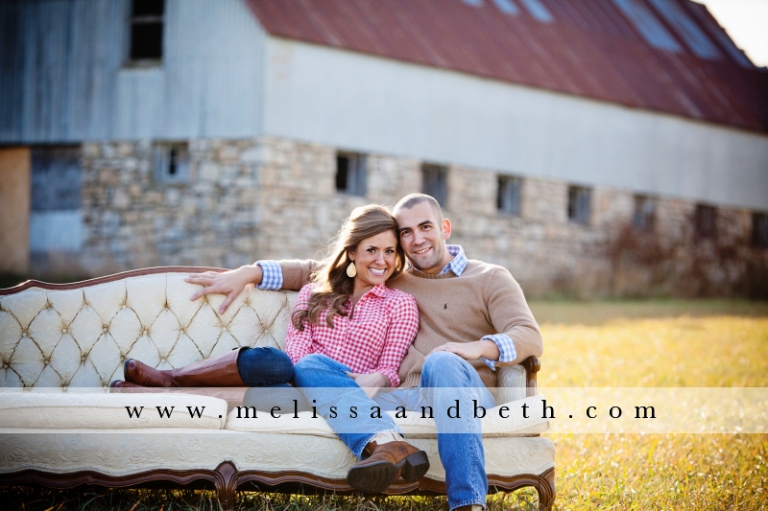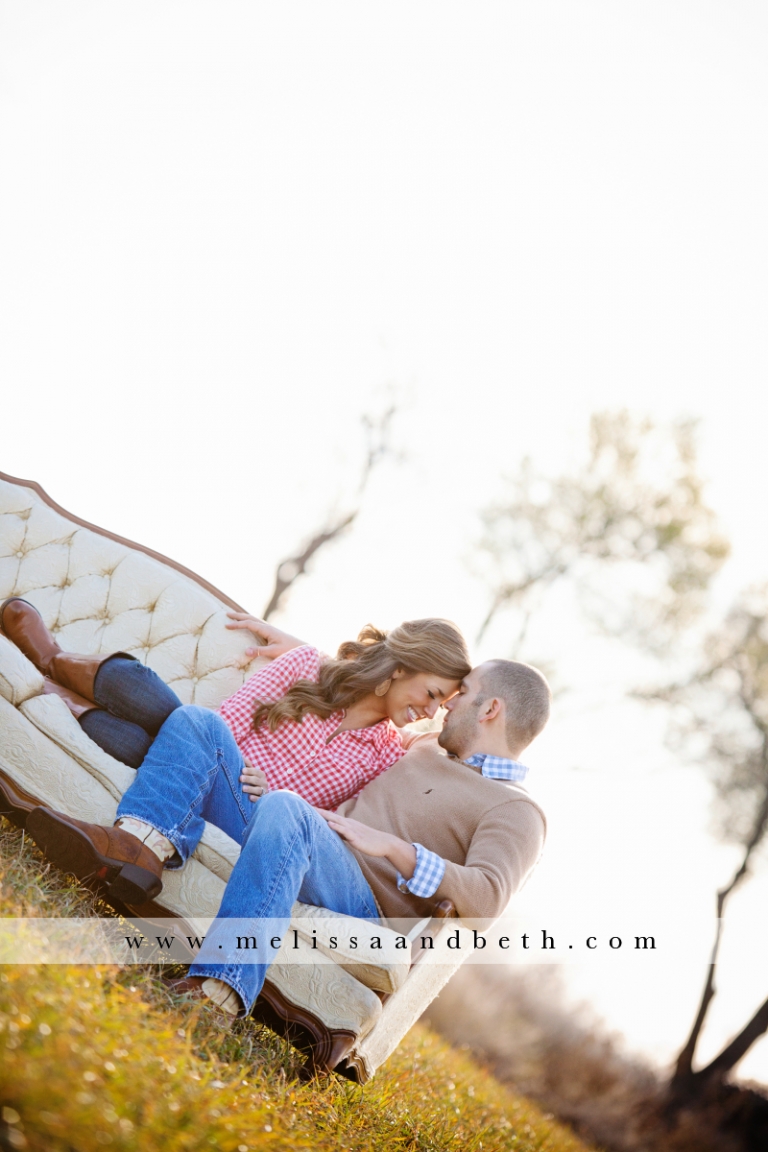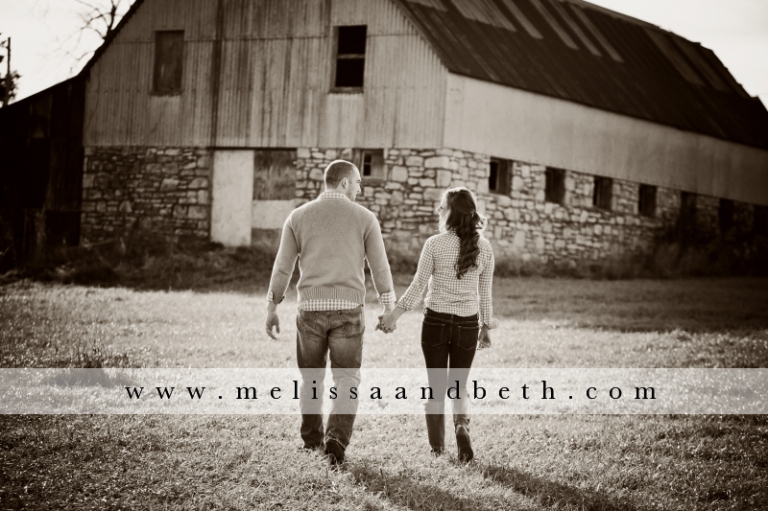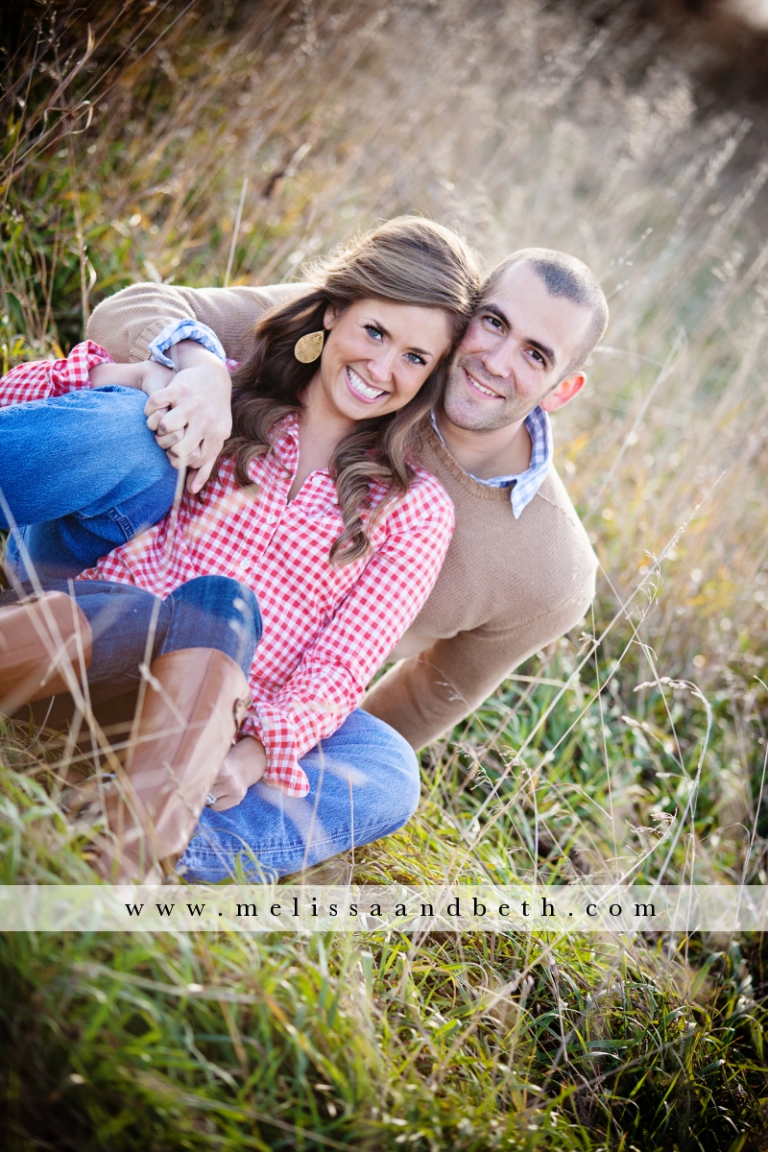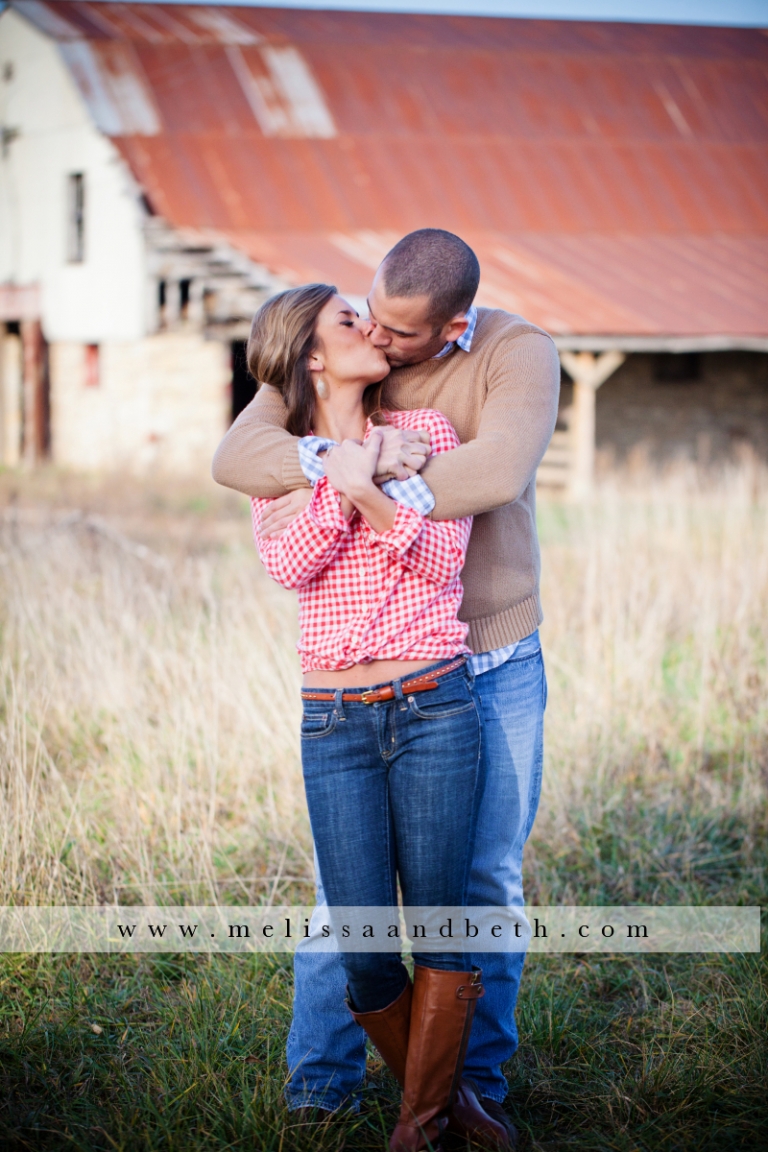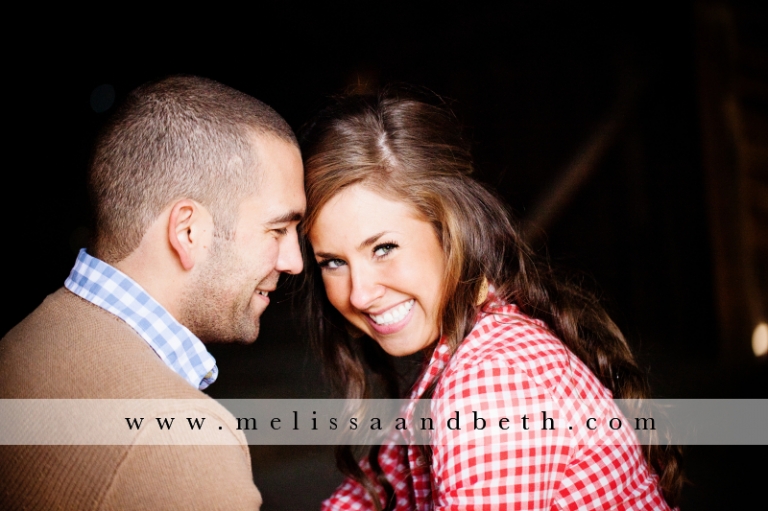 LOVE this last shot from the loft in the barn! So sweet and romantic!